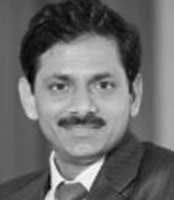 Warburg Pincus-controlled Capital First Ltd (earlier Future Capital) will be raising an undisclosed amount from World Bank's investment arm International Finance Corporation through the issue of non-convertible debentures (NCDs), according to an IFC disclosure.
Capital First is raising up to Rs 350 crore (around $55 million), said IFC without disclosing how much it would invest as part of it. IFC's investment is expected to be frozen by the middle of October.
Capital First had said last month it has raised Rs 300 crore through NCDs and on Tuesday said it raised an additional Rs 50 crore through the same route. It is not clear if IFC participated in this fundraising.
Private equity firm Warburg Pincus, which acquired a majority stake in the company by buying the stake held by Future Group three years ago, held 71.56 per cent in the company as of December 31, 2014.
After the QIP in March this year, its holding shrunk to 65.3 per as of June 30, 2015.
Besides Warburg Pincus, the company's major shareholders include Birla Sunlife Asset Management, HDFC Standard Life Insurance, Swiss Finance Corporation, Goldman Sachs Asset Management, DSP Blackrock, Ashburton, Jupiter Asset Management and global and domestic institutional investors.
The company is headquartered in Mumbai and caters its services through a network of 43 branches throughout India (as of June 30) as well as a nationwide network of its partners, such as consumer durable dealerships/stores and two-wheeler dealerships.
Through the branch network and dealership presence, the company caters to customers in 222 locations across India.
It caters its services to approximately 760,000 active customers. Of this, almost 125,000 were from West Bengal, Assam, Odisha, Chattisgarh, Uttarakhand and Madhya Pradesh. Also, a significant number (almost 114,000) of its customers are women borrowers. Since its inception, the company has financed more than 1.5 million customers with various loan products.