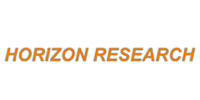 Gabelli Securities International (UK) Ltd, a global alternative asset management platform and merchant advisor, has acquired Delhi-based Horizon Research Advisors, thus expanding its assets and client access to the Indian sub-continent and the South-east Asian marketplace.
Horizon is a boutique research partnership, founded in 2011. Its clients include hedge funds, private equity funds, managed accounts and mutual funds.
"The acquisition of Horizon's business is of strategic value to GSIL as we further leverage our expertise and infrastructure in event-driven value investing in emerging markets," said Marc Gabelli, co-chief executive officer of GSIL, UK.
The acquisition includes the management of several advisory efforts, including Horizon's special situation coverage, a universe that spans more than $1 billion of investment opportunities.
"There are approximately 4,000 actively traded companies in India, offering a sizeable group of businesses for superior diversification and returns to client portfolios. There are excellent opportunities in the region to enhance returns," added Gabelli.
Manjit Kalha, managing partner and co-head of Horizon, will continue overseeing the management of the Horizon research platform with Gabelli.
"India and South-east Asia equity market has certain attributes that lead us to believe there are opportunities to earn risk-adjusted returns through superior stock selection by using our process," said Kalha. "We believe it is possible to identify pockets of value/price misalignment, especially within domestic demand-led industries. With secular trends led by increasing GDP, growing population and increasing disposable income, among other long-term trends, there are ample opportunities to invest in companies that will benefit."
Evan Miller, CEO of GSIL (UK), said, "With this transaction, GSIL UK's global funds will add India-based profitability and risk management to its portfolio capabilities. Horizon's broad range of capabilities would target investment opportunities and deepen our universe that includes distressed, restructured and general value-based products."
Gabelli Securities International (GSIL) was founded in 1994 as the investment management affiliate for Gabelli Funds' offshore hedge funds, with the management and launch of the Gabelli International Gold Fund Ltd. Today, it advises several event-driven hedge fund portfolios. Its London subsidiary, Gabelli Securities International (UK) Ltd, offers services across European marketplace.
(Edited by Sanghamitra Mandal)