Drone operations management platform AirZaar has raised $350,000 in seed funding led by New York-based VC firm Quake Capital. Missouri Technology Corporation, a public-private partnership that provides seed money for tech startups, and a few other strategic angel investors also participated in the round.
The startup plans to use the funds to monetise its mining industry product, and to launch additional workflow products for the construction industry, Ravi Sahu, co-founder, AirZaar, told Techcircle. "Besides, we plan to increase our team size by on-boarding a couple of machine-learning engineers, a product manager and a customer success manager," he said.
The company is also in talks to raise an additional $150,000 to reach its target corpus of $500,000 seed investment.
AirZaar Inc. is an industrial software company that provides image-processing and visual intelligence for mining, construction and infrastructure clients. Its solutions help enterprises manage and automate a number of drone services, ranging from operations planning to aerial mapping intelligence.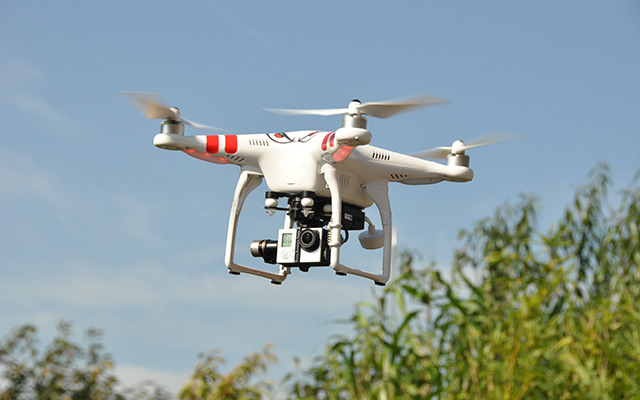 Headquartered in St. Louis, Missouri with additional offices in India, AirZaar was founded by Sahu, who has worked with Gun Inc. and Tech Mahindra in the past, and Ali Ahmadi, a former US Navy aviator. Ahmad worked with Siemens Energy and Mitsubishi Hitachi Power systems in the past before venturing into the startup world.
Sahu said the company has inked a strategic partnership with a global mining company that will be distributing its platform internationally. "In addition, we have established channel partnerships with multiple drone hardware manufacturers that will be distributing our software," Sahu said.
The company is also in the process of setting up an Indian subsidiary. It is doing pilot programmes with half-a-dozen real estate developers in India and is in talks with government agencies for urban planning digitisation programmes.
"We see that AirZaar can solve a lot of big infrastructure problems in India by providing accurate visualisation. Our plan for 2017 is to ramp up the engineering operations and sales in India to scale our solutions for the construction and mining industry," he added.
Like this report? Sign up for our daily newsletter to get our top reports.