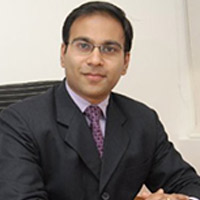 Investment banking firm Avendus Capital Pvt. Ltd, which is backed by alternative investment giant KKR, has appointed Motilal Oswal Financial Services Ltd's Sameer Kamath as group chief financial officer (CFO).
In his new role, Kamath will be responsible for financial management and reporting, risk and compliance, taxation and legal as well as secretarial functions, Avendus Capital said in a statement.
He will report to Ranu Vohra, managing director and CEO, Avendus Capital, it said.
"Sameer's inputs in the company's investments and capital structure will help the firm manage its financial decisions and will ensure sustained growth over the long run," said Vohra.
Kamath was previously director and group chief financial officer at Motilal Oswal Financial Services where he was responsible for strategy and planning, financial reporting and treasury, risk and compliance, digital initiatives and investor relations. He worked with the financial services firm for 11 years.
Kamath, who has over 20 years of experience, started his career with KPMG and has also worked with RPG Industries.
In March, VCCircle reported that Avendus Capital hired
Neeta Sanghavi, who was director and India legal head at Credit Suisse Securities India Pvt. Ltd, as head of legal.
In November 2015, KKR agreed to invest in Avendus Capital for a 70% stake through a combination of new shares and a secondary sale of stock by existing investors. The acquisition enabled Avendus scale up its services in wealth management and private equity, besides foraying into the NBFC space with credit solutions.