Two days after Flipkart's chief operating officer Nitin Seth resigned from the company, the homegrown e-commerce firm is reportedly losing two more senior executives.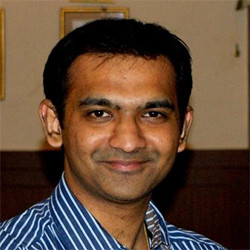 Neeraj Aggarwal, vice president of operations at Ekart, Flipkart's logistics wing, has quit the firm, several media reports stated, quoting people aware of the development. Aggarwal will be joining cab-hailing app Ola to lead its driver engagement and incentive planning team, The Times of India report stated.
People Matters, an HR (human resources) portal, said that Flipkart's chief learning officer Stefaan van Hooydonk has also quit the Bangalore-based e-tailer.
Email queries and messages sent by VCCircle to Aggarwal, Hooydonk, Flipkart and Ola, seeking comments have not elicited any response at the time of posting this article.
Aggarwal had joined Flipkart in 2013 as director of last mile operations, according to his LinkedIn profile. He was made vice president of supply chain operations in January last year. He is an alumnus of Indian Institute of Management, Lucknow.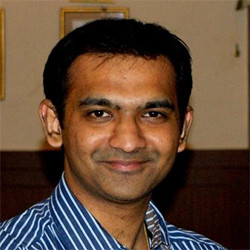 Hooydonk joined Flipkart in 2015 and was responsible for learning and knowledge management at the firm, says his LinkedIn profile.
Seth, who was formerly the managing director and country head of investment firm Fidelity International in India, had quit the firm two days ago reportedly citing personal reasons. He had joined Flipkart as chief people officer in February last year, replacing Mekin Maheshwari, one of the highest-paid executives at Flipkart at the time. Seth became COO in January this year after a major reshuffle of the top management, when Krishnamurthy, a former Tiger Global executive, was appointed CEO.
These resignations come at a time when Flipkart is in talks with rival Snapdeal for a buyout. Last week, Flipkart signed the term sheet for the merger and will soon be conducting due diligence.
Jasper Infotech Pvt Ltd, which runs Snapdeal, also saw senior executives leaving the firm in the past few days.
On Thursday, VCCircle had exclusively reported that Snapdeal's vice-president and head of category management Saurabh Bansal joined eyewear retailer Lenskart Solutions Pvt Ltd as senior vice president and head, buying and merchandising.
Snapdeal's head of corporate development Abhishek Kumar and head of partnerships and strategic initiatives, Tony Navin, had left the firm in February this year. In November 2016, Vijay Ghadge, the chief operating officer of Snapdeal's in-house logistics arm, Vulcan Express Pvt Ltd, had quit barely four months after joining.
The other recent top-level exits from Snapdeal were Saurabh Nigam, the head of human resources, and Ashish Chandra, the firm's general counsel.