Self-drive car rental company Zoomcar has promoted its finance controller Tarun Jain to the post of chief financial officer (CFO), a person familiar with the development told VCCircle.
A Zoomcar spokesperson has confirmed the appointment.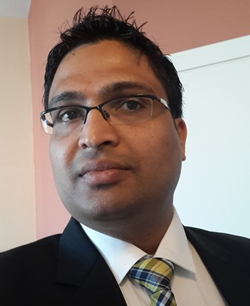 Jain served as Zoomcar's finance controller for nearly a year before being elevated to CFO. The post was lying vacant since November 2016 when former CFO Paritosh Gupta was made chief operating officer in an internal rejig.
Gupta later quit the company before former Procter & Gamble executive Sudhindra Reddy replaced him in November last year.
A chartered accountant and commerce graduate, Jain was previously the finance controller at American furniture major Herman Miller and the Africa-based Mandela Group of Companies. He also worked with Warner Bros and Aircom International.
Zoomcar was founded in 2013 by American nationals Greg Moran and David Back, who worked on sustainability solutions in the US before moving to India.
The firm follows a hyperlocal model in which it allows customers to pick up cars from designated locations after booking it online or through the Zoomcar app. It has raised $51 million in venture capital investments so far from investors including Sequoia Capital, Ford Motor Co., NGP Advisors, Nokia Growth, Empire Angels.
Angel investors including Aarin Capital chairman TV Mohandas Pai and former US treasury secretary Lawrence Summers have also backed Zoomcar.
According to a recent media report, the company is in talks with both new and existing investors, including automobile major Mahindra and Mahindra Ltd, to raise $50 million.
It is also looking to foray into overseas markets with Asia and Africa currently on its radar.
Zoomcar chief executive Greg Moran told VCCircle last August that the company was looking to expand its footprint to more than 20 countries by 2020.
It is also looking to tilt its fleet operations more in favour of an asset-light model through its Zoomcar Associate Program (ZAP), which Moran has touted to be one of the chief drivers of Zoomcar's next growth phase.
ZAP, which was launched early last year, allows individuals to purchase vehicles on behalf of Zoomcar, list the vehicle on its platform, earn from it by renting it out, and then share the profits on a monthly basis. Moran had said that he expected ZAP, which accounts for 20% of its fleet, to grow exponentially and account for nearly 85-90% of its fleet.
That said, Zoomcar is not likely to completely abandon its inventory model. In September, VCCircle had reported that Zoomcar had struck a Rs 35-crore ($5.45 million) financing agreement with Ford Credit India Pvt. Ltd, the non-banking finance arm of automaker Ford India, to buy cars.
The company also recently introduced a tech-enabled cycle-sharing service, PEDL, in Bangalore, Chennai and Kolkata, after a three-month pilot.
Zoomcar had put 3,000 custom-made bicycles on the road, which do four-five trips a day. PEDL charges Rs 10 for half an hour and is targeting a cycle fleet of 10,000 in the short term.