Reaching the top rung of a European multinational is a herculean task, especially MNCs based in continental Europe, where language and culture take precedence over other vital parameters. Anshu Jain 's elevation as the co-CEO of Deutsche Bank is of immense significance, though he has to share the top slot at the German bank. Jain takes over the reins of the bank even as the banking sector turmoil is being played out across Europe.
Jain is not the first global banker of Indian origin to rise to the top of the league. The banking and finance sector has seen a number of Indians emerge as CEOs including Victor Menzes (Citibank), Jay Sidhu (Sovereign Bancorp), Rana Talwar (Standard Chartered), Aman Mehta (HSBC), and Vikram Pandit (Citigroup Inc).
While these are the top guns, there are some other top-notch bankers and financial bigwigs who are lesser known due to their low profile or are still climbing up the hierarchy. Usual suspects like Ajit Jain (Berkshire Hathaway), Ajay Banga (MasterCard) and Jaspal Bindra (Standard Chartered) have been consciously excluded from this list.
V. Prem Watsa: Fairfax Financial Holdings
Popularly known as the Warren Buffett of Canada, Watsa leads Fairfax, a financial services holding company which is into property and casualty insurance and reinsurance, besides investment management. The Hyderabad-born IIT Madras graduate took over the reins of Fairfax in 1985 and has basked in his reputation as a value investor, though the jury is still out on his bet on BlackBerry maker Research In Motion. After setting up an India office last year, Fairfax recently sealed its second deal in the country by acquiring 77 per cent stake in the Indian unit of UK's travel services firm Thomas Cook Group plc in a $150-million deal.
Sanjiv Das: President & CEO, CitiMortgage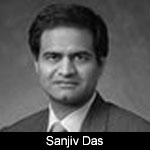 Think Citibank, and Vikram Pandit grabs your attention. But Sanjiv Das is the other Indian in the top rung of the US banking behemoth. After serving eight years at Citi in the 1990s, Das served as managing director in Morgan Stanley's Institutional Securities Group. Four years ago he returned to head CitiMortgage. The mathematics grad from Delhi University who went on to complete an MBA in marketing and finance from IIM Ahmedabad, heads the unit which provides information about mortgages, home refinancing and home loan products.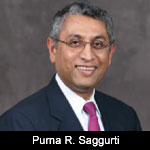 Purna Saggurti: Chairman of Global Corporate Investment Banking, Bank of America
Saggurti heads a unit which had around $11.2 billion in revenues in 2010. Prior to being named to his current role, he has served as the co-head of global investment banking and worked on bulge bracket deals for clients including Dow, Dupont, Engelhard, GE, Hoechst, Huntsman, Lyondell Basell, Merck, Potash Corp and Reliance. A chemical engineer from Andhra University and an MBA from Wharton, Saggurti has previously worked as Head of Americas Origination at Merrill Lynch, which included all investment banking, M&As and capital markets origination in the US, Canada and Latin America.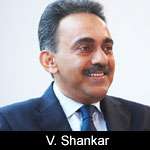 V Shankar: Group executive director and board member, Standard Chartered PLC
Dubai-based Shankar is chief executive for Europe, Middle East, Africa and Americas of Standard Chartered. Shankar is also the executive chairman of Principal Finance and chairman of The Private Bank. Before joining Standard Chartered Bank in September 2011, Shankar, a physics graduate from Chennai and MBA from IIM Bangalore, spent almost two decades with Bank of America in Asia and the US. In his last stint with Bank of America, Shankar was a managing director - Head of Asia-Pacific Investment Banking and CEO of Bank of America Asia Limited based in Hong Kong.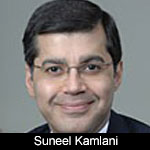 Suneel Kamlani: Deputy CEO Markets & International Banking, Chairman of Markets & International Banking, Americas, Deputy Head of RBS Group, Americas
Kamlani, whose RBS stint began two years ago as the President of Global Banking & Markets, currently oversees the businesses which provide financing, risk management and advisory services to major corporations, financial institutions and public sector clients for RBS. He is also in charge of all Logistics & Control functions, including Finance, Risk, Legal, Operations, Technology, HR, and Communications & Marketing. Kamlani has put in over 25 years in investment banking. He was also COO of UBS' global investment bank and a member of the UBS Group managing board. At UBS, he held various roles including Global Head of Debt Capital Markets, Head of European Fixed Income, Head of US Debt Capital Markets and Head of Investment Banking & Fixed Income, Asia.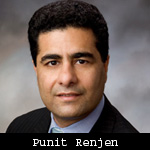 Punit Renjen: Chairman, Deloitte
Renjen is a Deloitte veteran, having spent over two decades with it. Before taking over as the chairman of Deloitte, Renjen held a string of leadership roles. Most recently Renjen was Chairman and CEO of Deloitte Consulting LLP, where he led Strategy & Operations (S&O) and M&A Consultative Services for Deloitte Consulting in the US as well as for the global network, Deloitte Touche Tohmatsu Limited (DTTL). He also chairs the Deloitte LLP board.
Ashok Varadhan: Global Head of Currencies & Emerging Markets, Goldman Sachs
Varadhan became a partner managing director (PMD) at top bracket US bank Goldman Sachs at the age of 29. Now in his late 30s, Varadhan is the global head of foreign exchange trading. The son of a mathematics academic at New York University, Varadhan was elevated to Goldman Sachs' management committee a few months back. Varadhan joined Goldman Sachs in 1998 in Swaps Trading and quickly became head of USD Derivative Trading in 2000, head of North American IRP in 2001, global head of Currencies in 2007 and global head of Emerging Markets in 2008. Prior to joining the firm, he was a vice president in Swaps Trading for Merrill Lynch. Varadhan is seen as a strong contender to take over as the chief of Goldman Sachs in future.
Vijay Advani: Executive Vice President, Franklin Templeton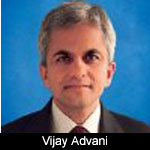 Advani drives Franklin Templeton's global retail and institutional distribution strategies and initiatives, including sales, marketing, client service and product development. He joined Templeton in 1995 as the President of Templeton Asset Management (India) Pvt. Ltd. in Mumbai before moving to Singapore in 2000 as the Regional Managing Director, Product Development, Sales & Marketing for Asia, Eastern Europe, and Africa. He relocated to the US two years later. Prior to joining Franklin, Advani worked at the World Bank in Washington where his primary responsibility was providing advisory and technical assistance to government authorities. After getting a bachelors degree in accounting & finance from Bombay University, Advani went on to bag an MBA from the University of Massachusetts, Amherst.
Nikhil Srinivasan: CIO, Allianz Investment Management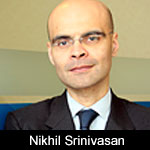 Delhi-born Srinivasan who completed his schooling in Kolkata was appointed as the chief investment officer of the half-a-trillion-dollar fund manager Allianz Investment Management a little over a year ago. Based at the company's headquarters in Munich, he is responsible for powering the group's investment strategy across asset classes. He joined Allianz in 2003 and prior to joining its headquarters in January 2011, he was the regional Chief Investment Officer for Allianz Investment Management in Asia, based in Singapore. Concurrently, Srinivasan also held the posts of Chief Investment Officer for AGI Asia Pacific and CEO of AGI Singapore. The initial years of his career, which started in 1994, were mostly spent in Asia. He has also worked as a banker and money manager for top firms including Morgan Stanley.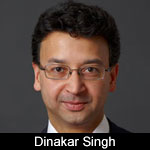 Dinakar Singh: Founder, TPG-Axon Capital Management
Singh partnered with TPG to form New York-based asset management firm TPG Axon over seven years ago after moving out from Goldman Sachs, where he was a partner. At Goldman Sachs, he was co-head of the Principal Strategies department and during his 14 years at the US bank, Singh served on a number of the firm's key leadership committees, including the Securities Division Operating Committee, Risk Committee, Partnership Committee and Asia Management Committee.