On Tuesday, the BSE Sensex breached the 28,000 mark as it registered a 520-point gain, the biggest in five months. The 30-stock benchmark is again eyeing the 30,000 mark that it crossed in March last year.
While the Indian stock markets have delivered smart gains for investors this year from the lows in February-March, how do they compare to other major bourses across the world?
VCCircle looked at how 10 indices across the world have fared since the beginning of this year. It turns out that while Sensex has gained 7.4%, Nifty—India's other major index representing 50 stocks—beat it marginally.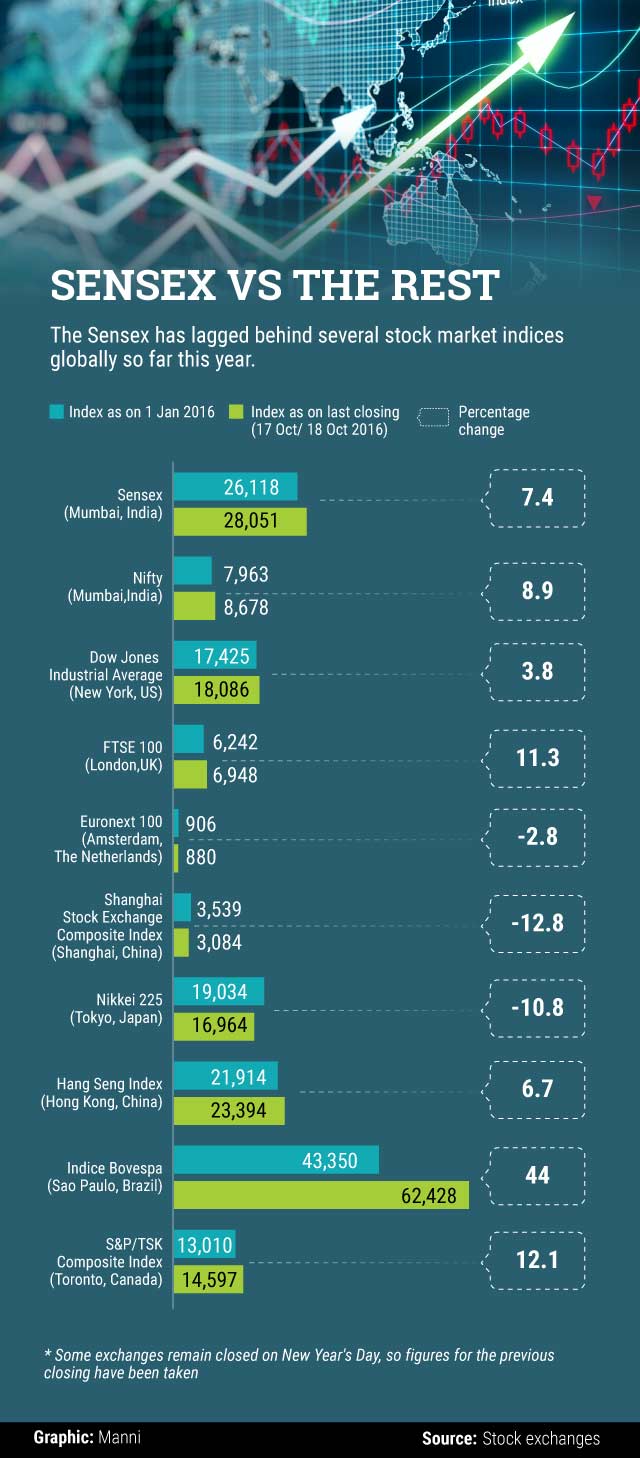 But the Indian stock markets are no match for Brazilian markets, which are up 44% since January. The other markets that have done better are London's FTSE 100 and Toronto's S&P/TSK Composite Index.

But not all bourses have had a good year. The Shanghai Stock Exchange Composite index and Tokyo's Nikkei 225 are among the main losers.