The focus of the railway budget 2016 was on medium-term measures to improve passenger services, optimise revenue using new sources, cost reduction using news ways of procurement (such as for power and fuel). In terms of revenue for FY17, it remains flat given moderate growth and no fare hike.
Due to increased wage bill thanks to the 7th Pay Commission recommendation, the operating ratio will further worsen to 92%. If the Indian Railways is able to achieve it, it will be commendable.
In order to decongest important routes and trunk lines, and also enhance electrification and gauge unification, the railway minister has increased capital investment by 50% to Rs1.21 trillion. He proposed to fund this investment using both budgetary support and external budgetary support such as a loan from the Life Insurance Corp. of India.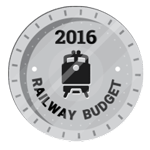 While in the short term, this could be a reasonable means, sustainability in the long term will need close monitoring and will depend on intrinsic viability of each project. The minister has also proposed a number of internal organisational and process improvement measures which could be the first step towards restructuring of the organisation.
Focus on enterprise resource planning and analytics, if achieved, will be a welcome move. So, while the intent of the budget is good, implementation will be the key and financial resource augmentation a challenge.
New revenues (other than freight and fare), new norms (enhancement of productivity, emphasis on innovation), new structure and the seven missions sound like corporate goals, known and pursued by the Indian Railways at all times but now put on mission mode. Issues of 25 tonne axle load, higher speed, zero accident, terminal construction and dedicated freight corridor focus are commonly recognised concerns for the railways. Each will be led separately. However, such missions would involve inter-departmental cooperation which appears difficult to achieve without a clear organizational change in the Indian Railways. So, the strategy of having clear missions is good, but giving them the vision will require committed, uncluttered and an unbiased team effort.
The budget has dealt in details to win back the lost share in freight segment including expanding the freight basket. It's a laudable thought. The Indian Railways business needs to be de-risked by looking at other than the 10 bulk commodities. For the container sector, opening of most commodities and more terminal access have been long-pending demands which have been addressed. Hopefully, there will no devil in the detail. 
Moreover, announcement of an all-stakeholder group to address all issues of the moribund container rail sector would have been very helpful. That roll-on, roll-off cargo might become a possibility is also an interesting thought.
Rationalisation of freight structure in the manner stated is a positive step. If prices can vary on the basis of congestion degrees and there are long-term tariff contracts, pricing structure can be revolutionised. But the budget has not contemplated an institutional structure which would be able to implement market-determined tariff structures.
The Indian Railways needs modern terminals. But it does not need to build them through its own company as has been suggested for 10 terminals. There is a private freight terminal policy which has attracted investment already. There is a mention in the budget about improving it. That is the right way forward.
Nurturing customers is absolutely necessary. But does Indian Railways have a method of formalising it across its vast network and monitoring customer satisfaction? Time-tabled parcel/container pilot service soon, opening up of general purpose wagons for leasing, among others, are good initiatives if duly and properly implemented.
The railway minister refrained from increasing freight fare as well as passenger fare. However, it is expected that these proposals will be addressed as we progress during the year. To avoid such attempts, the fully functional regulator is the need of the hour. While there is a mention of it in the budget speech, it needs to be on the ground at the earliest.
Vishwas Udgirkar is partner and lead-infrastructure consulting, Deloitte Touche Tohmatsu India LLP.