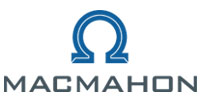 Sembawang Engineers and Constructors Pte Ltd (Sembawang), a Singapore-based subsidiary of construction firm Punj Lloyd Ltd, has revised its offer to acquire construction business of ASX-listed Macmahon Holdings Ltd. It has offered to buy the entire unit including rail business for A$38 million ($40 million).
Early this month it had made a counter offer to buy the construction business of the Australian firm for A$25 million ($26.2 million) as against A$20 million offered by Leighton Holdings Ltd, a large minority shareholder of the contract mining and construction company Macmahon.
Leighton had signed an asset purchase agreement with Macmahon last month.
However, last weekend Sembawang said it is sending legal notices to Macmahon as it did not allow the former to proceed with due diligence based on the previous offer it had made in November, a month before Leighton signed the agreement. It said the nature of the agreement with Leighton gave it the power to veto such counter offers.
Richard Grosvenor, president and CEO of Sembawang, said Sembawang had earlier approached Macmahon with proposals related to joint ventures in Hong Kong and Singapore, mining projects in Indonesia, taking equity in Macmahon and acquiring the entire construction business. However, it did not receive any response on the same only to see an agreement signed with Leighton.
In response to this, Macmahon said the only proposal it has received from Sembawang is the unsolicited, non-binding, incomplete and unconditional proposal dated January 3. It added that it is preparing groundwork for an EGM next month to consider the deal with Leighton.
Sembawang's offer is subject to a board approval scheduled in a meeting on January 31.
Earlier it had said, Sembawang has been eyeing Macmahon's construction business for over four years now and believe that the time is right to make this offer given the fit in strategies for both companies.
Sembawang has presence in Malaysia, Indonesia, Hong Kong, China, India, UAE, Bahrain and Australia. Some of the projects it has concluded include Singapore's Marina Bay Sands and Resorts World Sentosa integrated casino resorts and Jumeirah island villas in Dubai.
Punj Lloyd Ltd is an infrastructure firm providing engineering, procurement, and construction services with around $2 billion in annual revenues, but thin margins. The firm counts amongst its investors Warburg, which held 4.46 per cent stake in the firm as of September 30.
Once a stock market darling, the Delhi-based firm has been battling cost overruns and heavy debt on its books, which has affected its margins.
Also Read: Punj Lloyd arm makes $26.2M counteroffer to buy construction business of Australia's Macmahon
(Edited by Prem Udayabhanu)