Pigeon Express Pvt. Ltd has taken over the operations of GoJavas with the former's director, Anand Rai, joining the e-commerce logistics company as managing director.
Rai assumed charge at Quickdel Logistics Pvt. Ltd, which runs GoJavas, on 12 Aug, according to an internal email sent to the company's staff and reviewed by VCCircle.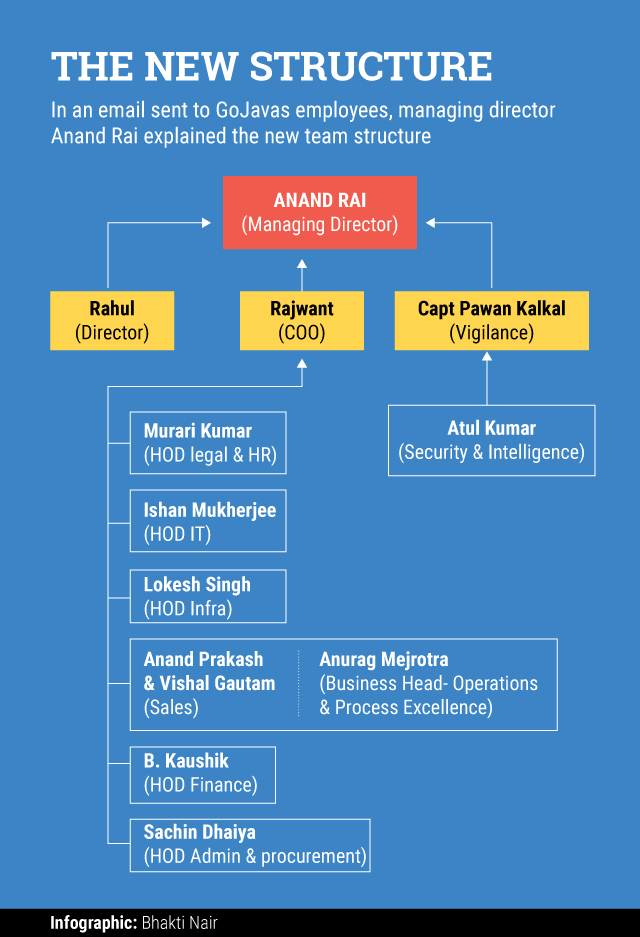 In a separate email sent to staff, also reviewed by VCCircle, Rai assured GoJavas employees the company will not shut down.
Rai also said that some people had been spreading "baseless rumours" about the company's situation and asked employees to "not panic".
"All the employee remuneration and benefits will continue as usual and at no cost anyone of you will suffer," he added.
According to a person aware of the development, the firm will resume operations shortly and will make a formal announcement soon.
VCCircle had first reported on 10 August that Pigeon Express was likely to take over GoJavas.
GoJavas has been in doldrums for the past several months and had suspended its operations on 2 August citing technical reasons. The company had earlier told its employees that it would resume operations by 17 August.
GoJavas was initially the in-house logistics service provider for online fashion retailer Jabong. In 2013, GoJavas was spun off from Jabong as an independent third-party logistics firm.
In 2015, online marketplace Snapdeal acquired an estimated 42% stake in GoJavas in two stages. Snapdeal first invested in GoJavas in March last year. It had not disclosed the investment amount, which was reported to be around Rs 120 crore, but had said it picked up a minority stake in the logistics firm. Later in the year, it invested $20 million (Rs 131 crore then) more in the logistics firm.
GoJavas' problems multiplied in recent months after it lost its two biggest clients—fashion portal Jabong and online retailer Snapdeal. Jabong was recently acquired by bigger rival Myntra. Flipkart, the Myntra parent, has an in-house logistics arm called e-Kart. Snapdeal, meanwhile, has been focusing on its in-house delivery arm, Vulcan Express Pvt. Ltd.
Founded in 2004, Pigeon Express is a logistics service provider with 135 delivery centres across India and works with the country's leading e-commerce companies.
Like this report? Sign up for our daily newsletter to get our top reports.