Credit: Mukul Mudgal/VCCircle
Richa Kar, CEO of online lingerie retailer Zivame—which is run by Bangalore-based Actoserba Active Wholesale Pvt. Ltd—has stepped down.
A company spokesperson confirmed the development to VCCircle.
On Monday, The Economic Times reported that Kar had put in her papers last month. The firm has not announced a replacement for Kar yet. She will, however, continue to be a member of the board.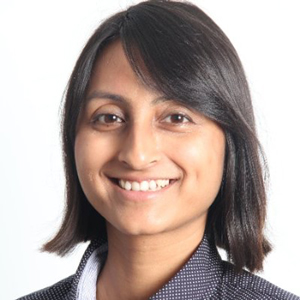 Zivame has also decided to follow a marketplace model and will present curated collection across brands, the financial daily reported.
The startup was founded in 2011 by Kar who previously worked with German software firm SAP.
A questionnaire sent to Zivame did not elicit a response at the time of publishing this report. Kar declined to comment.
The company's day-to-day operations will be led by chief operating officer Shaleen Sinha, it is learnt.
Sinha joined Zivame as COO a year ago.
The Economic Times reported in January that Sinha took charge of the company's daily operations when the firm's board decided to alter the structure of the management.
"Since this is a widely held company in terms of ownership with five shareholders who entered the firm at various stages of its growth, it was mutually decided by all five shareholders that for the purpose of efficiency and also clarity to the management (that) they appoint one member of the board to be the point person for all interactions with the management," the firm told the business daily.
"We have found this (to be) very effective for young companies where founders and management may not have the breadth to handle or listen to diverse views from multiple shareholders. This was put into place late last year and has worked very well for Zivame," it said.
"The shareholder representative would be active and engaged only in strategic decisions which would include business plan and team structure and goals for the forthcoming year," it added.
Though Zivame's revenues have been increasing, its losses have been widening in recent years. Its losses increased to Rs 54.1 crore in FY2015-16 from Rs 29.5 crore in FY2014-15.
In September 2015, Zivame raised Rs 250 crore in its Series C funding from Zodius Technology Fund and Khazanah Nasional Bhd, the investment holding arm of the Malaysian government.