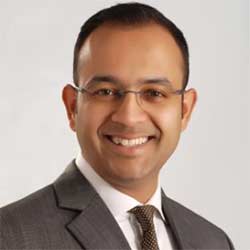 Law firm HSA Advocates has hired Rajdeep Choudhury as partner to strengthen its practice in disputes resolution and claims and disputes management in infrastructure and energy projects.
He will be operating out of the firm's New Delhi office, HSA said in a statement.
The firm now has eight equity partners, 13 partners, seven associate partners and 80 lawyers.
In his previous job, Choudhury was an associate partner at Link Legal India Law Services. He had stints with law firms J Sagar and Associates, Khaitan & Co., Shearman & Sterling, London, and Barlow Lyde & Gilbert, London.
Choudhury completed his Bachelor of Laws from the University of Lancaster and Master of Laws from the University of London.
Choudhury has 17 years of legal experience in advising project stakeholders such as owners, investors and lenders on disputes arising in infrastructure, construction, mining and energy projects, according to the statement.
Founded in 2003 by Hemant Sahai, HSA Advocates is a full-service law firm with offices in New Delhi, Mumbai, Bengaluru and Kolkata. Its practice areas include corporate mergers and acquisitions, private equity, capital markets, banking and finance, projects, infrastructure and energy, tax, regulation and policy.