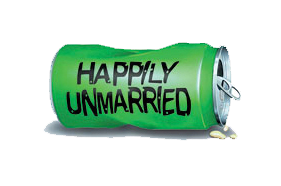 Info Edge (India) Ltd, the largest consumer internet firm in India by market value that runs sites such as Naukri.com and 99acres.com, has invested Rs 5 crore ($0.9 million) in Happily Unmarried Marketing Pvt Ltd. The investment has been made through optionally convertible cumulative redeemable preference shares in Happily Unmarried Marketing for about 25 per cent stake of the company, on a fully diluted and converted basis.
Established in 2003, Happily Unmarried designs and sells fun products through a hybrid model of offline and online retail. The company also organises music festivals and works with corporate houses for projects involving branding, communication, interiors and marketing – all rolled into one. The products featured on the company's website include ashtrays, bags, beer glasses, cards & posters, cushions, glasses, key chains, tee shirts and wall clocks, among others.
"This website was partially designed by people who hate to shop, so we have tried to keep things as simple as they possibly can be. We don't show videos when an illustration would do; we don't make the cursor do funny things while you wait for your order to get processed. Since you know how ridiculously well-priced we already are, we don't offer unrealistic discounts either," reads a message on the site.
Info Edge has made a number of investments/acquisitions this year. Only last month, it acquired the business of Toostep Consultancy Pvt Ltd. Toostep has developed a SaaS platform that enables recruiters to promote jobs on social networking sites and search engines and to manage the response received.
Prior to that, the company invested Rs 12.86 crore more in Zomato Media Pvt Ltd that runs Zomato.com, a site providing restaurant reviews, ratings and advertisements, taking Info Edge's total investment in Zomato to Rs 31.06 crore and its total holding to 48.5 per cent. In the same month, it invested Rs 5 crore in the private sales portal , taking its total investment in the company to around $4.5 million.
In August 2012, Bangalore-based online photography company Canvera Digital Technologies Pvt Ltd also raised $6.5 million in a Series B round of funding from Info Edge.
Info Edge recorded around 18 per cent rise in both revenue and net profit in the second quarter ended September 30, 2012, over the same period last year. Its revenue and profit inched up sequentially over the three-month period ended June 30, 2012.
(Edited by Sanghamitra Mandal)