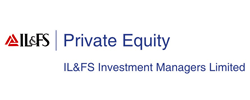 IL&FS Investment Managers (IIML) or IL&FS PE recorded exits worth Rs 974.6 crore (around $160 million) across verticals of growth private equity, infrastructure and real estate during the financial year ended March 31, 2014, it said on Monday.
The firm had previously disclosed exits worth Rs 209 crore in the quarter ended December 31, 2013, and prior to that exits valued at Rs 581.5 crore. This means it closed the last quarter with exits worth around Rs 184 crore.
For the full year it has recorded an 81 per cent rise in the value of exits registered compared with FY13 when it recorded exits worth Rs 538 crore. It marks a sharp acceleration compared with a mere 3.5 per cent rise in value of exits over the year ended March 31, 2012.
During FY14, the fund has focused solely on working with its portfolio companies to generate value and exit options, it said.
IIML's consolidated net profit for FY14 was lower by 5 per cent at Rs 72.5 crore compared with Rs 76.6 crore last year. The fund's revenue for the year stood at Rs 222.9 crore, down 2 per cent compared with 226.9 crore the previous year.
"The tightening of global liquidity increased external pressures and heightened the focus on India's macroeconomic imbalances and structural weaknesses. This has also translated into a challenging operating environment for the company as well," Archana Hingorani, CEO at IL&FS Investment Managers, said.
She added, however, that most parameters are showing signs of having either stabilised or bottomed out and coupled with the potential of a decisive election mandate, there is a sense of greater optimism.
"This potential improvement in the operating environment is expected to provide a platform for a robust performance from the company in the coming fiscal," she said.
Till now, IIML has made up to 163 investments and managed over 96 exits/liquidity events. The fund manages assets of around $3.2 billion across sectors, making it the top home-grown private equity firm by assets under management. It claims it has delivered a gross internal rate of return of over 22 per cent.
IIML's representative investments (including past investments) include ABG Shipyard, Ansal SEZ, Continental Warehousing, DEN Networks, DQ Entertainment, Futuresoft, Godrej Beverage & Foods, Gujarat Pipavav Port, Hotel Leelaventures, CNN IBN, iMetrix Technologies, Indiagames, Indraprastha Gas, Noida Toll Bridge Company, Noida Towers Private Limited, QVC Realty, Ramky Enviro Engineers, Sasken Communication and Shoppers Stop.
IIML scrip rose 1.24 per cent to close at Rs 13.88 a share on the BSE in a flat Mumbai market on Monday.
(Edited by Joby Puthuparampil Johnson)