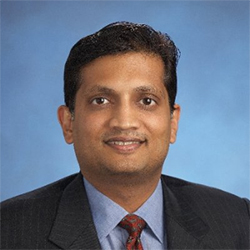 After spending nearly two decades at top investment bank Goldman Sachs, ace fund manager Prashant Khemka is reportedly launching his own India-dedicated investment fund.
Likely to be floated in a couple of months, the fund will invest in Indian equities through two long-only absolute-return schemes, he told Bloomberg News in a telephonic interview. It will operate under Khemka's new firm White Oak Capital, for which he is bringing together an eight-member team, he added.
The two funds will invest in shares of up to 40 companies across sectors, but they are likely to stay away from commodity, telecom and state-run companies, Khemka said.
A LinkedIn message sent by VCCircle to Khemka, seeking comments, didn't elicit an immediate response.
In April, Khemka stepped down as managing director and chief investment officer - global emerging markets equity at Goldman, where he set up an India-focused equity fund in 2006 and oversaw $5.3-billion worth of emerging markets assets.
"The Indian equity market is home ground for me and it is always good to play with a home advantage," Khemka told Bloomberg.
Khemka joins a growing list of Indian-origin global heads, such as Gunit Chadha, Jaspal Bindra and Bhupinder Singh, who have floated their own ventures. Former Citigroup chief executive Vikram Pandit
launched Orogen Group, which seeks sizeable stakes in mature financial services companies.
Khemka is seeking to raise money at a time when the gap between elevated Indian asset prices and anaemic earnings growth has spurred brokerages including UBS Group AG to warn about unfettered optimism in Asia's fourth-largest stock market, the Bloomberg report said.
The S&P BSE Sensex and NSE Nifty 50 gauges have hit record-highs this year, making local shares expensive.
"Valuations have to be seen based on where we are in the cycle, and in my view the chance of above trend-line growth is higher than a chance of it falling below," Khemka was quoted as saying, adding that investors are more concerned about global uncertainties, such as the political situation in developed markets, than India-specific problems.
Khemka began his stint with Goldman 17 years ago at the firm's US equity division. In 2006, he moved to Mumbai to help Goldman set up its India-focused fund. The $2.4-billion India Equity Portfolio has returned 17.5% annually over the past five years, beating 76% of its peers, according to a Bloomberg analysis.
"There's lot of interest from foreign investors in Indian equities now as their expectations about the pace of reforms have gone up after the decision on the goods and services tax," Khemka said.