Bengaluru-based digital lending platform Capital Float has raised $45 million (Rs 293 crore) in its Series C round of funding led by Silicon Valley-based fintech-focussed venture capital firm Ribbit Capital.
Existing investors SAIF Partners, Sequoia India and Creation Investments also participated in the round, Capital Float said in a statement.
"At least half of the capital came from Ribbit Capital," Capital Float co-founders Sashank Rishyasringa and Gaurav Hinduja told VCCircle.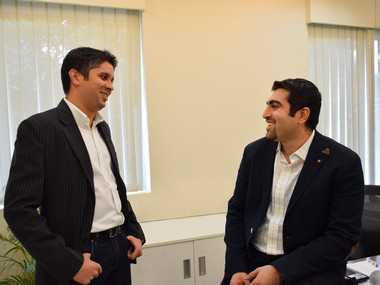 Nick Shalek, partner, Ribbit Capital, said, "Capital Float has achieved remarkable growth by delivering innovative products to small businesses and consumers, while at the same time providing attractive returns to investors on the platform."
"We have been an active capital participant from seed stage to the latest round and will be happy to continue participating in Capital Float's growth," Mridul Arora, managing director, SAIF Partners, told VCCircle.
The company—which is operated by non-banking financial company Zen Lefin Pvt. Ltd—has also raised more than $67 million (Rs 437 crore) in a fresh round of debt funding from banks including RBL Bank, IDFC Bank and Kotak Mahindra Bank and NBFCs including IFMR and Reliance Capital.
Founded in 2013, Capital Float operates as a hybrid marketplace where banks and NBFCs co-lend along with the firm to borrowers.
The firm has disbursed loans of over Rs 2,500 crore to more than 15,000 customers across 300 cities to date. It acquires customers through partnerships. It lends with an average ticket size of Rs 8-10 lakh and average tenure is around 18 months. The marketplace contributes to 35% of the company's total disbursals.
"We are currently originating over Rs 200 crore in disbursals every month," said Rishyasringa and Hinduja.
"We finance e-commerce merchants through partnerships with Amazon and Flipkart and micro-entrepreneurs through Ola and Uber. We also provide loans to restaurants and retailers. And, one of the biggest growth areas in coming years is going to be kirana stores where we have partnered with the likes of Amazon and Paytm," they said.
Capital Float said it will use the funds to enhance its geographic footprint, improve customer experience and launch a new set of credit products for SMEs across India. It will also invest in scaling up its hybrid marketplace model and deepening technology integrations with partner financial institutions.
"We will launch new loan products in next 6-12 months, focus on increasing reach and improving customer experience primarily through mobile-first strategy where we will be giving more loans in smaller Tier-III cities, and increase co-lending partnerships with banks and NBFCs," said the founders.
Currently, Capital Float's assets under management are Rs 700 crore, of which 35% is on the marketplace. "This has grown four times over the last 12 months as during July last year, our AUM was Rs 190 crore. We are currently at the monthly disbursal run rate of Rs 200 crore," the founders said.
"By the end of this financial year, we expect our AUM to grow to Rs 1,500 crore, monthly disbursal volume to grow to Rs 450 crore and customer base to surpass the 30,000 mark. And, about 50% of AUM will be on our marketplace," they said.
The company aims to expand its reach to around 500 cities from 300 cities currently.