Siguler Guff & Company, a limited partner in Avigo Capital, has taken over the responsibility to oversee exits from the investment firm's portfolio in a rare such move.
The growth capital and buyout fund has stopped making fresh investments and is exiting its portfolio companies, a person close to the firm told VCCircle, asking not to be identified.
Avigo's other limited partners (LPs) include International Finance Corporation (IFC), the World Bank's investment arm, and CDC Group Plc.
According to the person, the investors have also had a disagreement with Avigo founder and managing director Achal Ghai after he refused to step down as the manager of a 2005-vintage fund. The investors wanted to take over the fund and manage the portfolio companies, this person said.
Emails to IFC and Siguler Guff did not elicit a response. CDC declined to comment for this article.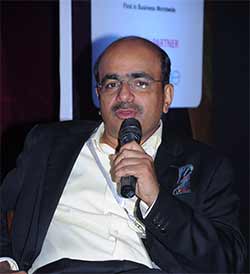 One of the investors, who does not wish to be named, said that the LPs have exercised their no-fault termination right in a 2010-vintage fund to remove the fund manager and want to replace him with Siguler Guff.
A no-fault termination clause allows either party to scrap the contract of employment for any reason.
In a similar case, LPs recently took over the management of Exhilway Global following a disagreement. Also, Red Fort Capital's founders separated citing internal tussle.
Differences over exits, performance
According to people familiar with the matter, differences between Ghai and the investors erupted when the life of the second fund ended in August this year.
The PE firm had raised its second fund, Avigo SME II, in 2005 with a corpus of $120 million. Sources said the LPs had complained that the firm returned only 30 per cent of its invested capital out of this fund.
Avigo had raised its $120-million second fund in 2005 and the third fund with a corpus of $180 million in 2010
Investors were apparently unhappy with the performance of the portfolio companies in that fund. At least three investments from the second fund – Tecpro Systems, Hythro Power and Bharat Box Factory – are under corporate debt restructuring.
Sources said investors have been unhappy also with the way Avigo missed some exit opportunities. For instance, Tecpro Systems, a penny stock, hit a peak of Rs 454 a share in 2010 after its initial public offering. Avigo had invested in Techpro at Rs 65 apiece. The stock closed at Rs 7.19 on Tuesday. "The fact that the fund missed the opportunity to exit even after the lock-in period is what triggered the tension between the LPs and the fund manager," one source said.
Ghai said the fund had returned about 30 per cent to 40 per cent capital but added that he didn't have the exact details as he was traveling. "It is for the investors to decide whether they want to extend the fund life or opt for liquidation," he said.
When asked whether Avigo will raise capital, Ghai said: "Until we have to complete exits we cannot do a fund raise, but after that why not."
The fund invested in material handling systems player Tecpro Systems, Hythro Power Corporation, G.E.T. Power Ltd, packaging firm Bharat Box Factory Ltd and cold chain solutions provider Rinac India Ltd. It also put money in metallic hose maker Aeroflex Industries Ltd, branded apparels maker Spykar Lifestyles, specialty chemicals company Privi Organics and Bangalore-based services delivery channel provider Comat Technologies (P) Ltd.
According to data provided by VCCEdge, the data and research platform of VCCircle, the fund has exited investments in Bharat Box, Comat, Privi Organics and Spykar.
Avigo had raised its third and last fund in 2010 with a corpus of $180 million. According to VCCEdge data, the Avigo SME Fund III's investments include education infrastructure services company Maharana Infrastructure & Professional Service, Chennai-based engineering contractor Tecpro Engineers Pvt Ltd and Delhi-based engineering contractor Naftogaz India Pvt Ltd.
It also put money in Religare Finvest Ltd, a subsidiary of financial services group Religare Enterprises Ltd, diagnostics services provider Religare SRL Diagnostics, Hyderabad-based infrastructure services provider AMR Constructions and Chennai-based sports media management company Technology Frontiers Pvt Ltd.
The managing director of Avigo's third fund, S Harikrishnan, quit in May this year to launch his own fund. In the last five years, several other senior executives have Avigo Capital including partners Girija Tripathy and Vivek Subramanian.