They provide smart insights into hot trends and create strategies that redefine businesses. They innovate opportunities for themselves and others – writing some success stories that inspire awe. Meet the homegrown Steve Jobs, Mark Zuckerbergs and Warren Buffetts who have made waves in the digital business space in India. Here is a listing of top 25 digital influencers (strictly in alphabetical order) who have prominent positions and prolific voice. But most essentially, they are the new age thinkers and doers, who have the knowledge, the know-how and the courage to think ahead and think differently.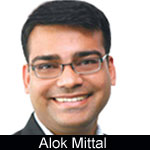 Alok Mittal
Managing Director (India), Canaan Partners
Here is an investor with a passion for startups. Prior to joining Canaan Partners, Mittal used to invest in his personal capacity and he is also a founder member of the Indian Angel Network. Interestingly, Mittal's own venture JobsAhead, a web-based recruitment business, was acquired by Monster.com in 2004. At Canaan, he has been the advisor behind investments into companies like BharatMatrimony, iYogi and Equitas, among others. Mittal also runs a blog called Venturewoods for the VC and startup community, aiming to bring different constituencies of the VC ecosystem (incubators, investors, potential targets) on one common platform.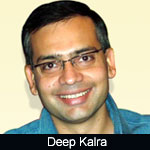 Deep Kalra
Founder & CEO, MakeMyTrip
Kalra started MakeMyTrip in the late 1990s, went through tough times and almost closed shop before he revived the business in mid-2000 with the help of investors like SAIF Partners. Kalra, who earlier worked with ABN Amro and set up a bowling alley company in Delhi, stuck to his online travel business plan despite setbacks. MakeMyTrip is now a household name and one of the leading online travel companies in the country with a dominant market share. Kalra, who is now considered one of the top entrepreneurs in the Indian internet space, is credited for taking an Indian internet company to NASDAQ in recent times where it commands over a billion dollar valuation.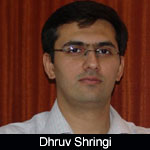 Dhruv Shringi
This man had the guts to leave a white-collar job with ebookers (London) and come back to India to pursue his dream. That's how Yatra.com was born. Initial days were difficult, though. He had to go without salary for more than six months, had a pregnant wife to take care of, lost three of the four founders and desperately looked for VC money. But his tenacity paid off and currently, Yatra is among the top three OTAs operating in India. With an initial investment of Rs 50-60 crore, the company managed to break even in three years. A delve into the past further convinces us that Shringi is not the one who would give up easily. When he was 18, Shringi convinced his father to sell their small plot of land to fund a chemical manufacturing unit. Three years later, his venture failed, but his journey has continued till date.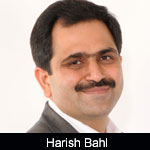 Harish Bahl
Founder & Group CEO, Smile Group
A serial entrepreneur and founder of the Smile Group, Bahl has launched a string of e-commerce ventures in India over the past two years, such as Dealsandyou, Fashionandyou, Freecultr, Zoomtra, HealthPA and Juvalia & You. He is also part of a global incubator called Springstar, which soft-launches entrepreneurs. Smile Group seems to be a perfect platform for entrepreneurship and quite a few Smile employees have actually left their jobs to kick-start their maiden ventures, thanks to the group's support and encouragement. Although the e-commerce industry witnessed a few setbacks in recent times, the group managed to raise around $65 million across its four online properties in 2011 and has already raised $22 million from ru-Net Holdings (one of the largest Internet and technology investors in Russia) for two group companies this year.
Bahl also founded Quasar, one of India's oldest media buying agencies, which he sold to WPP, and Tyroo, an ad network, in which Yahoo picked up a stake.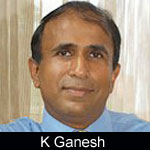 K Ganesh
Founder and CEO, TutorVista Global; Angel investor & advisor
Here is a serial entrepreneur with four successful ventures in the last 25 years. His companies, Smarthinking and TutorVista, are now a part of the Pearson Group – the global leader in education & education technology, teacher training and school solutions. He is also an angel investor and acts as a mentor & advisor to various tech startups. This seasoned entrepreneur has a long history of starting green field ventures and helping them develop into robust and successful entities. TutorVista started out as an online tutoring company, connecting Indian teachers with students in the US through a technology interface. Today, it spans key segments like digital learning content, brick-and-mortar tutorial centres and formal schools. Along with his wife Meena, Ganesh also founded CustomerAsset, India's top BPO company, which was later sold to ICICI and subsequently became ICICI FirstSource.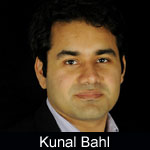 Kunal Bahl
Co-founder & CEO, Snapdeal
Bahl was fresh out of Wharton when he started Jasper Infotech Pvt Ltd in 2007 with a seed amount of just Rs 40 lakh as an offline coupon player to help convert the footfall in retail chains into business. In February 2010, Bahl tweaked the business plan a little and launched Snapdeal.com - modelling on successful Groupon - and the rest is history. There were plenty of other players in the daily deal space before and after him, but Snapdeal outshone them all. And right now, when most deal sites are shutting shop, this company has repositioned itself and forayed into the general e-commerce space, hoping to leverage its strong customer base. Snapdeal is now one of the fastest growing e-com players in India, while Bahl has also raised over $60 million from several investors to fund his growth.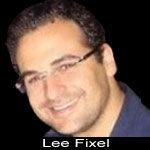 Lee Fixel
Managing Director, Tiger Global
You may not find him in any digital or investment industry forums, but Lee Fixel is the largest internet investor in India with his 18-company portfolio comprising of at least 12 internet investments which include Flipkart, MakeMyTrip, JustDial, Caratlane, Olacabs, Exclusively.in, Myntra, Letsbuy (now acquired by Flipkart), Freshdesk, BabyOye.com and Zovi. Also, in terms of actual investment value, Tiger Global could well be one of the biggest investors in the business. Tiger also owns the largest chunk among investors of India's largest online retailer Flipkart. Fixel's biggest international successes include Facebook (but a botched-up IPO has taken off some of the sheen) and LinkedIn. If Indian e-commerce will ever make it big, Fixel too will.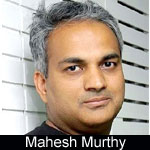 Mahesh Murthy
Managing Partner at Seedfund; Founder & CEO, Pinstorm
From a college dropout to a successful entrepreneur and investor – that's how one can best describe Murthy's journey. Previously an adman, he has spent around 27 years, helping big brands with marketing and branding input. And a decade-plus (12 years or so) has been spent, helping startups grow from seeds to plants. Murthy is media-savvy and a well-known speaker, offering insights into marketing, digital brand management and startup scenario. His industry knowledge, strong opinion and caustic humour make him stand out – almost always – and he has as many detractors as fans.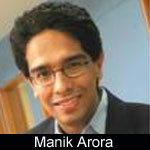 Manik Arora
Founder & MD, IDG Ventures India
He primarily focuses on the Internet, software & services and wireless sectors, and serves on the board of quite a few companies, such as Ozone Media, Kreeda Games, Sourcebits Technologies, Vserv Digital and BrainBees (operates FirstCry.com and Goodlife.com). Other interesting investments from the IDG team include Myntra.com, Zivame.com and Valyoo (operates Lenskart.com, Watchkart.com and Bagskart.com). The firm's Internet investments are also looked after by TC Meenakshi Sundaram and company chairman Sudheer Sethi.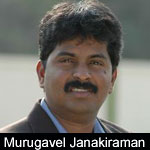 Murugavel Janakiraman
Founder & CEO, Bharat Matrimony
He is the man who is getting the whole nation (NRIs included) married and settled. BharatMatrimony is not only a successful venture but also earmarks the way Janakiraman has brought about a paradigm shift in Indian matrimony and brought the whole process online. In addition, he has created several properties like Elite Matrimony (a site only for people with income of Rs 10 crore and above), Indiaproperty.com, Matrimonygifts.com and more. In a society where arranged matches are very much in vogue, he has felt the market pulse and brought credibility to online matchmaking. But ask him about the new dating sites and he will smile and say that he is only interested in seeing people married and happily settled.
If the fact that he runs the world's largest independent mobile ad network is not testimony enough, here's even more. Last year, his company raised $200 million from Japanese telco Softbank Corp, making it the biggest deal (the second biggest deal was less than one-fourth the amount at $44.5 million, raised by Yatra) in the Internet and mobile space in 2011. He also decided to don the investor's cap last year and along with Blume Ventures, invested in Bangalore-based RupeeStreet Financial Services Pvt Ltd (operates Moneysights.com).
Tewari argues that mobile advertising outperforms online advertising across a variety of metrics and dreams big with a goal of overtaking Google (worldwide) in the mobile advertising space.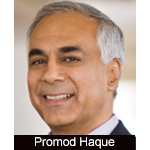 Promod Haque
Managing Partner, Norwest Venture Partners
Why does this global investor figure in an India listing? Haque, once ranked first in Forbes Midas list of top VCs in the world, is a key player in the Indian Internet economy. His firm has backed Yatra.com, a leading online travel company, and has invested in companies like e-commerce firms Fashonandyou.com, Dealsandyou and Pepperfry.com, ad network Komli Media, classifieds businesses Quikr India and Sulekha.com, besides mobile VAS company OnMobile, among others. Haque – even though he has two MDs, Niren Shah and Mohan Kumar, based in India – is also said to be extremely hands-on with his investments. For instance, he would know how many tickets are booked on Yatra.com every week, if not every day!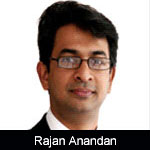 Rajan Anandan
MD at Google India; Angel investor & mentor
Anandan has a dual role to play. On the one hand, he heads the India business of the world's largest Internet company; on the other hand, he helps startups turn into viable businesses with his money and invests across various sectors like software, Internet and mobile. In India, Anandan is perhaps the most-sought-after angel investor and mentor. In the last six years, he has invested in over two dozen startups in his personal capacity. For this ex-McKinsey consultant and former EA to Dell CEO Michael Dell, tech startups seem to be the first love.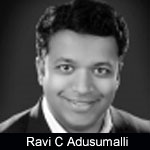 Ravi C Adusumalli
Managing Partner & head of India operations, SAIF Partners
Ravi C Adusumalli, the head of India investments for SAIF Partners, has won accolades for hand-holding the listing of MakeMyTrip on NASDAQ. He is now presiding over what could be the biggest IPO by an Indian Internet firm, when JustDial, another portfolio firm of SAIF, goes public soon. "Investing is a hits-driven business; there will be many failures, with a few winners. One must keep that in mind," said California-based Adusumalli, who was featured in Forbes' Midas List 2009, revealing the secret of his success. Adusumalli's other investments in the Internet space include HomeShop18, Sify Technologies Ltd, One97 Communications, FirstCry.com, iStream.com, Inkfruit.com, Zovi.com, PropTiger Realty Pvt Ltd and iXiGO.com.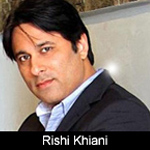 Rishi Khiani
A designer-turned-entrepreneur-turned-CEO, Khiani is considered responsible for reinventing Bennett, Coleman and Co. Ltd's Internet businesses. After he joined the group in 2009, Khiani helped relaunch (read: redesign) the websites economictimes.com, timesofindia.com and Indiatimes with new UI, and also launched a slew of products like Timesdeal.com, Ganaa.com and Zigwheels.com, iDiva and TAN (Times Audience Network), to mention a few. Khiani also led the launch of Tweak, a Tablet magazine, and helped his company win the online rights for live IPL streaming, as well as NBA. He also initiated the launch of Box TV, an over-the-top device that can be connected to TV, desktop and mobile phones to access content. This year, the media group wants to combine content with e-commerce to enhance business relevance and customer engagement, apart from collaborating with companies and brands to become their e-commerce and logistics partners.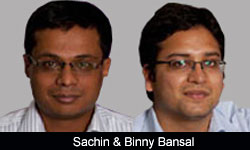 Sachin and Binny Bansal
As the founders of India's largest e-com venture, which clocked revenues of Rs 500 crore in FY2011-12, a ten-time increase from Rs 50 crore in FY 2010-11, they are bound to hit this list. What's more, Flipkart intends to hit the billion-dollar mark in revenues before 2015. Hailed as the 'Amazon' of India, the company simply started with one category – books – but went on to launch 13 more popular categories, including mobile phones, computers, gaming, cameras, watches and health & beauty care, among others. It is also doing a slew of acquisitions, the latest being its closest competitor (in the electronics space) Letsbuy.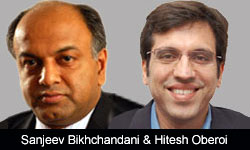 Sanjeev Bikhchandani (founder & exec vice-chairman) & Hitesh Oberoi (MD & CEO), Info Edge ltd
Bikhchandani is the founder of India's first most successful Internet business, Naukri.com. The credit also goes to him for taking the first pure play Internet company to the Indian stock exchanges in 2006 (the current market cap of Info Edge is Rs 4,000 crore). Oberoi, one of the early team members of Info Edge, took over as MD & CEO last year while Bikhchandani is currently utilising his time as a mentor, investor and an active charter member of TiE (Delhi chapter). The duo is known as hard-nosed businessmen with a keen eye on topline and bottomline. They also started acquiring stake in several Internet businesses like Meritnation, PolicyBazaar, Zomato, ynotshare, 99labels and Mydala.com. If you want to know how to build a successful Internet company with real revenues and profits, ask this duo.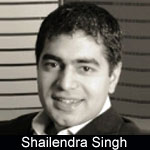 Shailendra Singh
Managing Director, Sequoia Capital India
Not investing in Flipkart may be the "regret of a lifetime" for Shailendra Singh, but that is easily offset by a slew of brawny investments made by Sequoia Capital India (most of them led by Singh), ranging from JustDial to Bright Lifecare, which runs Healthkart.com. The former systems analyst at Deloitte Consulting can also flaunt Jalva Media, the digital media solutions company that he founded before his stint at Sequoia. For the man who adorns the board of investee companies like Druva Software, Fashionandyou, Interactive Avenues, iYogi, Mu Sigma, Pine Labs, SCIOinspire and VIA, the focus has been technology, Internet, wireless & telecom and financial services in India. "Those were very early days, even before Accel Partners came on board. We pushed our investors very hard but it didn't materialise," said Singh about the Flipkart deal that never materialised.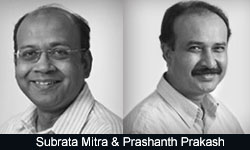 Subrata Mitra & Prashanth Prakash
Together, they started Erasmic Venture Fund, which was later merged with US-based Accel Partners and the Indian duo also joined the team. Prior to Erasmic Venture, Prakash had set up his e-business consulting firm Netkraft while Mitra ran his wireless infrastructure management startup Firewhite, Inc. Today, Prakash is a partner at Accel with focus on the Internet, healthcare and retail space while Mitra mostly focuses on technology and the Internet. Accel was the first to spot Flipkart and the venture fund shot to the big league after a series of high profile Internet investments early on (13 out of 35 investments are in the Internet space). They have backed companies like Freshdesk, Myntra, BlueStone, HolidayIQ and Exclusively.in, to name a few.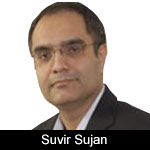 Suvir Sujan
Co-founder, Nexus Venture Partners
He is the one who believes e-com is heavily overfunded. But that hasn't deterred him from investing in more than half-a-dozen companies or so – the biggest being Snapdeal, the deal site that has now become a full-fledged general e-com site. Under him, Nexus has also made profitable exits from OLX (sold to Naspers) and Dimdim (sold to Salesforce.com). Other successful investments include MapMyIndia, Yebhi.com, and PubMatic (it is now getting IPO-ready). Ask him about e-com funding and Sujan says, "Everyone I meet today wants to start an e-commerce company. Groceries, furniture, jewellery, mobile, handicraft, toys – the list just goes on. There are investors flying down from New York, San Francisco, Delhi, Mumbai and Bangalore, meeting these budding entrepreneurs with a blank cheque book and asking: How much?" But going by the latest consolidations in the e-com space, does he still feel the same?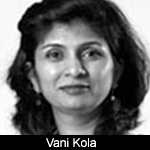 Vani Kola
Managing Director, IndoUS Ventures Partners (IUVP)
After 22 years in the US as a successful entrepreneur, it took her just 60 days to decide that she would move back to India. It was in 2006, when the India growth story was getting hotter. Soon after, she set up her own fund in partnership with Pentium chip inventor Vinod Dham, and has now emerged as one of the most active investors in the Internet by writing the first cheque for online travel firm VIA, deal-cum-e-commerce play Snapdeal, and backing another large online player Myntra. Vani Kola believes that market timing is crucial. "Release a product too early and other technologies may unseat it; release it too late and the demand is gone." She has also predicted that there would be one or more $1 billion exits in India by 2012. Well, that is yet to happen.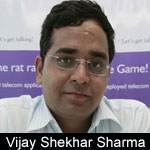 Vijay Shekhar Sharma
CEO, One97 Communications
Popularly known as VSS, this Delhi College of Engineering graduate is a mentor to scores of startups, an investor in several of them, and is a passionate entrepreneur himself. Sharma started his first company XS Corps fresh out of college and sold it to New Jersey-based Lotus Interworks LLC in 1999. But he is in this list because he is the most dependable friend of the startup ecosystem in India. Essentially, anything digital is dear to VSS. That passion is reflected in a string of quirky Internet startups under his belt, including Chhotu.in, Dexetra and Grexit. His own company One97 Communications is a leader in mobile value-added services and he has also launched a recharge site called PayTM, which grossed up several users in a short period of time.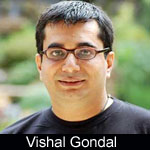 Vishal Gondal
Founder & CEO, Indiagames; Angel investor
Gondal, the gaming king, is the founder of India's largest digital gaming company Indiagames, which is now part of the Walt Disney Group. Interestingly, Indiagames, which was founded in 1999, went ahead to become one of the top 10 mobile gaming firms in the world by 2006. Besides being a successful entrepreneur, he also invests in technology startups in his personal capacity and mainly targets healthcare, Internet and e-commerce space.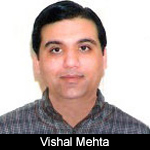 Vishal Mehta
An ex-Amazonian and successfully settled abroad, Mehta had decided to come back and start his own business in India. But his story is more dramatic because he sold off many of his assets (including his home) to start his venture Infibeam. Today, it is reported to be one of the top online retailers while Mehta's second offering Build a Bazaar, a technology platform for brands looking to e-tail, already has some 1,000 brands signed up. Recently, he co-invested in India Quotient, an early-stage VC fund. But in spite of donning so many hats and juggling between so many roles, Mehta is still willing to try new things. Infibeam is just four years old and Build a Bazaar has just started, but he has already left his mark as an entrepreneur who dares.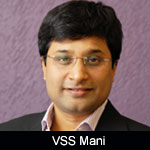 VSS Mani
Managing Director, JustDial
He is the man behind the biggest business listings site, which he built up from a seed capital of Rs 50,000 to a probable Rs 360 crore IPO (the biggest IPO by any Indian company in consumer Internet business and slated for June). He is not the one to give up either, not even after a failure story (AskMe), and has managed to change the industry dynamics by building a multi-media local search business. Known to be a down-to-earth CEO, Mani cherished the concept of JustDial for many years before he could actually implement it. His journey shows what perseverance and dedication can achieve if you can dream it big but have your feet firmly on the ground.
(Edited by Sanghamitra Mandal & Prem Udayabhanu)