The commercial real estate segment has, of late, seen demand recover a tad as leasing activity and rentals rise and vacancy levels drop. However, the segment is not completely out of the woods yet.
In fact, the rate of growth in credit to commercial mortgages has slipped to a four-year low of 10.52% in 2015/16, data from financial services firm Centrum Capital show.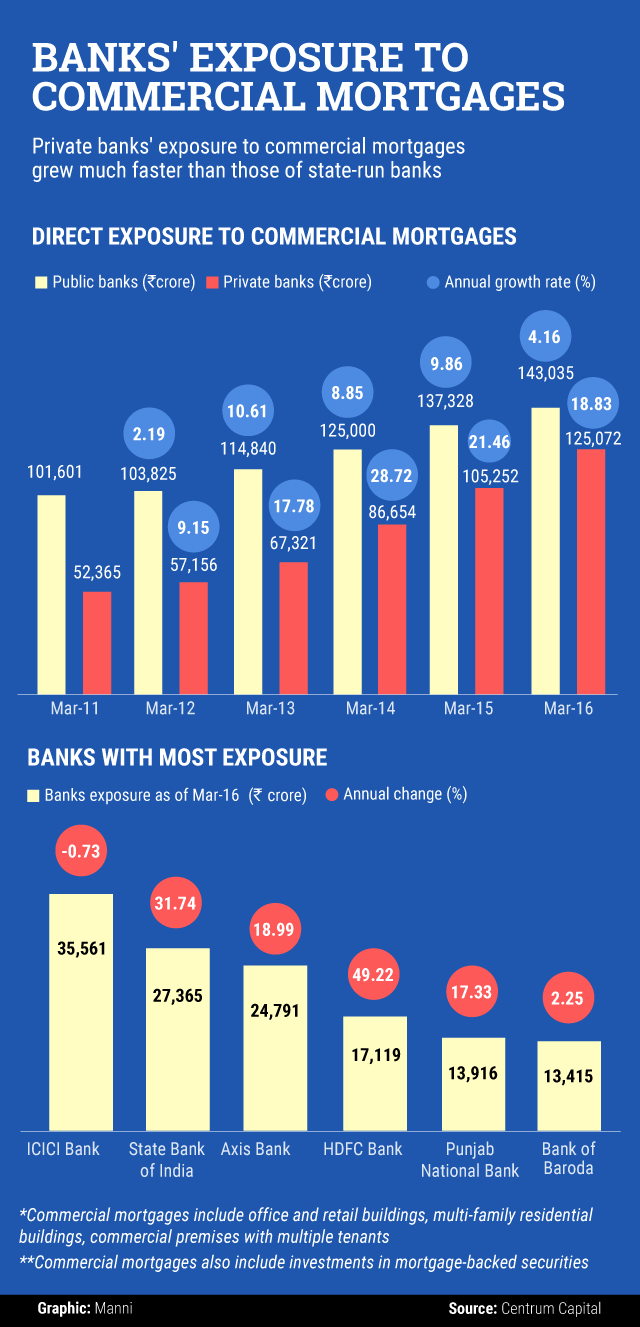 Commercial mortgages include lending to office buildings, multi-family residential buildings, hotels and for land acquisition, among others.
The data show also that the direct exposure of private-sector banks to commercial mortgages has more than doubled from 2010-11 to 2015-16 but public-sector banks grew at a far slower pace of only 41%.
Like this report? Sign up for our daily newsletter to get our top reports.