In what may provide relief to domestic miners such as Anil Aggarwal-owned Vedanta Resources and state-run National Aluminium Co. Ltd (Nalco), the Union budget on Monday increased customs duty on aluminium and zinc.
The import duty on aluminium and aluminium products has been increased by 2.5 percentage points to 7.5% and 10%, respectively. The government also raised customs duty on zinc alloys to 7.5% from 5%. This has been a long-pending demand of the industry lobbying for protective measures.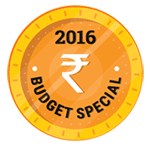 This comes in the backdrop of a rout in the resources space. Aluminium imports have been a major concern for the industry as imports to India grew by around 159% to 1,563 kilo tonnes (KT) in 2015 compared with an import of 881 KT in 2011, mainly from China and West Asian countries. This led to imports accounting for 56% of Indian aluminium consumption in 2014-15, with Indian producers accounting for the rest.
"It has been a long and pending demand of the industry," said S.K. Roongta, chairman of the metal committee at industry lobby group Federation of Indian Chambers of Commerce and Industry.
India, the world's second-largest aluminium producer, produced 3.96 million tonnes (MT) in 2014-15, which was lower than China's 21.48 MT. India is the third-largest aluminium consuming country with a consumption of 3.8 MT in 2014-15, lower only to that of China's 22.09 MT and the US' 5.5 MT.
Interestingly, the government's move comes two days after the Economic Survey warned against such protectionist measures.
"Imposition of additional duties to reduce import of aluminium may erode the competitiveness of downstream sectors such as power, transport and construction," said the Economic Survey 2016 tabled by finance minister Arun Jaitley in Parliament on 26 February.
While a Nalco spokesperson didn't respond to repeated phone calls or to a text message left on his cellphone, Roongta, also a non-executive member on the board of Vedanta Aluminium Ltd, said, "The government's move will definitely bring relief to the industry in the context of depressed international prices."
According to the London Metal Exchange, aluminium prices fell from a high of $2,662 per tonne in April 2011 to $1,570 a tonne in August 2015. It is currently trading at $1,587 a tonne. Zinc prices on the exchange jumped to an intraday peak of $1,790 a tonne on Monday, the strongest since 23 October, compared with $2,500 a tonne in 2011.
Vedanta subsidiary Bharat Aluminium Co. Ltd shut down its aluminium rolling business due to a steep fall in the prices and falling margins. The company had also said that it has initiated the process of cutting down its Lanjigarh facility's production in Orissa by 50% resulting in a projected job loss for 2,000 employees.
Iron ore export duty scrapped
In what may also provide a fillip to the domestic iron ore industry and firms such as Vedanta Resources, the Union budget removed export duty on iron ore fines and lumps with lower ore content.
A Vedanta Resources spokesperson said that it is not just Vedanta but the entire Goan mining industry that benefits out of the government's move. Vedanta carries out most of its mining activities in Goa and Karnataka.   
"The budget proposal to remove export duty on lumps and fines with iron content of less than 58% has come as a big relief for the Goa iron ore mining industry. This move was much awaited as the sharp drop in global iron ore prices has eroded our margins," the spokesperson added.
The removal of export duty will surely provide a big boost to iron ore exporters from the state, who have been earning valuable foreign exchange for the nation, the spokesperson said.
"The reduced export duty on low-grade iron ore up to 58% may give some incentive to exports from Goa. But as far as rest of the country is concerned, it is not going to make exports viable in view of the present excess supply of iron ore in the world market and depressed prices," said R.K. Sharma, secretary general at lobby group Federation of Indian Mineral Industries.
Note: The story has been updated with a corrected headline.