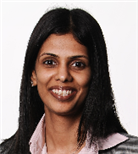 Advent International, the latest global buyout shop to set up its India office, is eyeing both growth and control-deal opportunities in the country. 
Interestingly, Advent comes to India at a time when several private equity funds have shut shop this year including UK's Englefield Capital, Australia's Babcock & Brown and South Africa's FirstRand Investments.
"Globally, Advent has been a buyout player. But, in India, we will be limiting ourselves if we looked at buyouts alone," says Shweta Jalan (in pic), the newly-appointed director at Advent, in an interview with VCCircle. Advent has already started evaluating investment opportunities, and will invest from the $10-billion GPE VI fund that focuses on Western Europe and North America.
Advent will scan diverse sectors in India and look at deals over $50 million with significant minority interest and board presence. 
"We would be an active investor. We will invest where we can help companies in areas like M&A, IPOs and hiring of key personnel," added Jalan, who was till recently a director with ICICI Venture Funds Management Company. Jalan spent over nine years at ICICI Venture, where she worked on buyout deals such as Tata Infoline (now Infomedia18), Ace Refractories and VA Tech Wabag.
Advent has been looking at India for a couple of years now and, in 2007, it invested in transacation processing firm Computer Age Management Services Ltd (CAMS). Shweta Jalan is confident that this is a good time for Advent to set up its India office as valuation expectations during 2007-2008 had reached an outrageous level. In fact, India has become Advent's first port of call in an emerging Asian market. Advent has presence in Japan, the US, Europe and Latin America. Private equity majors like Blackstone, KKR, Bain Capital and Apollo have set up their India shops in last 2-3 years.
Advent is looking to differentiate itself with the profile of its operating partners and also its network. In July, Advent announced the appointment of former Axis Bank MD & CEO P J Nayak as operating partner, who will help portfolio companies in the financial services sector. The PE firm will look at adding more partners, added Jalan.