Shutdowns. Funding crunch. Falling valuations. Firings. By pretty much any metric, India's consumer internet companies have been going through a rough patch. The mood is despondent and spirits sunken. Hope is scarce.
A dozen time zones away, the story is the stark opposite. A different segment all right, enterprise software companies founded by Indians in the West are scaling new heights with billion-dollar initial public offerings (IPOs) and acquisitions, creating significant value for shareholders and investors.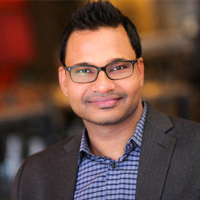 For instance, US-based networking giant Cisco acquired AppDynamics—a 9-year-old enterprise software firm founded by IITian Jyoti Bansal—for a whopping $3.7 billion in January, just ahead of the latter's IPO. And last week marked a historic moment for Bansal and his team as they rang the Nasdaq opening bell.
AppDynamics is no flash in the pan. Several Indians have been setting up and running fundamentally robust and successful enterprise businesses in Silicon Valley.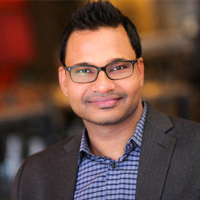 Cloud computing firm Nutanix commands a market cap of $4.3 billion. How long did it take to reach there? Merely seven years. Founded by IIT-Kanpur alumnus Dheeraj Pandey, the company has raised over $350 million in venture funding. During its Nasdaq debut in September 2016, it bettered market expectations and hit a $5-billion valuation.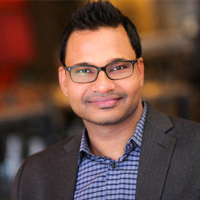 Nimble Storage, an enterprise flash storage firm founded by Indian-origin duo Varun Mehta and Umesh Maheshwari in 2008, rang the New York Stock Exchange (NYSE) bell as early as December 2013. The stock soared on its Wall Street debut, and Nimble hit a market cap of over $2.5 billion. Earlier this month, Hewlett Packard Enterprise Co. made an offer to buy it for $1 billion in all-cash deal.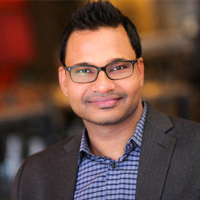 Actifio, which addresses the issue of copy data management, is another billion-dollar company in the making. Founded by Ash Ashutosh in 2009, it is likely to go public this year. After raising over $200 million in venture funding so far, Actifio is valued at over $1 billion.
So what separates India's startup entrepreneurs from those who took that long-haul flight to the San José International Airport? Are Indians great at starting up but amateurs when it comes to scaling up? Do these billion-dollar enterprise companies, founded by Indians, have some sort of talisman?
We set out to find the answers.
Silicon Valley edge
Sanchit Gogia, founder and CEO, Greyhound Research, feels Silicon Valley is a way more mature ecosystem. "Indian entrepreneurs are doing great, but Silicon Valley has great mentors and the right kind of funding support to ensure that businesses are built, scaled and sold at the right time. It's also about the maturity of the investor ecosystem."
The Indian startup story is still nascent, though—it's an ecosystem that's still in the works.
Besides talent, concentrated early adopters, and a big local market, the Valley has enterprise giants who are hovering to pick up these companies and support them. The public markets are also favourable, says Ravi Gururaj, founder and CEO, QikPod, a provider of automated locker services.
"Despite a strong IIT system here there was lack of local opportunities, so everybody smart fled," he quips.
That said, it's not all hunky-dory in the West either. For every Nutanix, there were 50 other companies that were trying the same thing and got funded, but didn't go anywhere, he adds.
Tough and small market
India may have some popular enterprise businesses like Freshdesk, Zoho and Capillary, but business-to-business opportunities are few and far between here, feel experts. Enterprise SaaS is stable with names like CloudCherry and Zarget raising VC funding and winning clients such as large banks and e-tailers, but the segment is yet to see a growth spurt.
What doesn't help is that India is very price-sensitive market that's also becoming very outcome-led. "Indian IT decision-makers are savvy—they just won't buy licenses anymore as they have burnt their fingers with IT biggies. They are asking questions around RoI (return on investment). Revenues, outcomes, RoI...those are very hard questions nobody is prepared to answer," Gogia explains.
The fault in our startups
First, the ingredient mix is very different. "Capital markets are not as welcoming as they are in the West, there are no platform players making acquisitions, and the talent pool, while good and growing, still not comparable to Silicon Valley," says Gururaj.
To be successful then, Indian enterprise players need to crack the global market fast. "Enterprise software customers in India are growing in appetite, but at the core they will be cautious for years. If you want to compete, you have to tap into the global market fast," he says.
Second, experience matters. "Nutanix may be a seven-year-old company, but it has several people with grey hair and the experience of going through these cycles many times," adds Gururaj. Most of these companies have engineers who have seen the whole cycle many times, and CEOs who bring a great sense of urgency.
In India, most startups tend to hire people from IITs and IIMs. After the initial phase, however, a company needs expert managers and operations experts who can help it scale up.
"The differentiation between innovator founders and operation experts hasn't been created here—startups still hire young IITians at fancy salaries, at positions they have no experience of. It's important to understand that as an innovative founder, you need not be CEO anymore. Besides, those who were with the company when it started may not be needed when it is scaling up. Till that happens, we will have more sad stories coming up," Gogia warns.
Like this report? Sign up for our daily newsletter to get our top reports.