Walmart Inc, the world's biggest brick-and-mortar retailer, has been trying to establish a foothold in India for more than a decade. But it had met with little success, thanks in large part to India's reluctance to open its retail sector to foreign companies. Until now.
The company began its India journey after tying up with Bharti Enterprises in 2007. The two partners launched their first Best Price Modern Wholesale cash-and-carry store two years later. They parted ways in 2013 and Walmart even booked a hefty loss on the exit.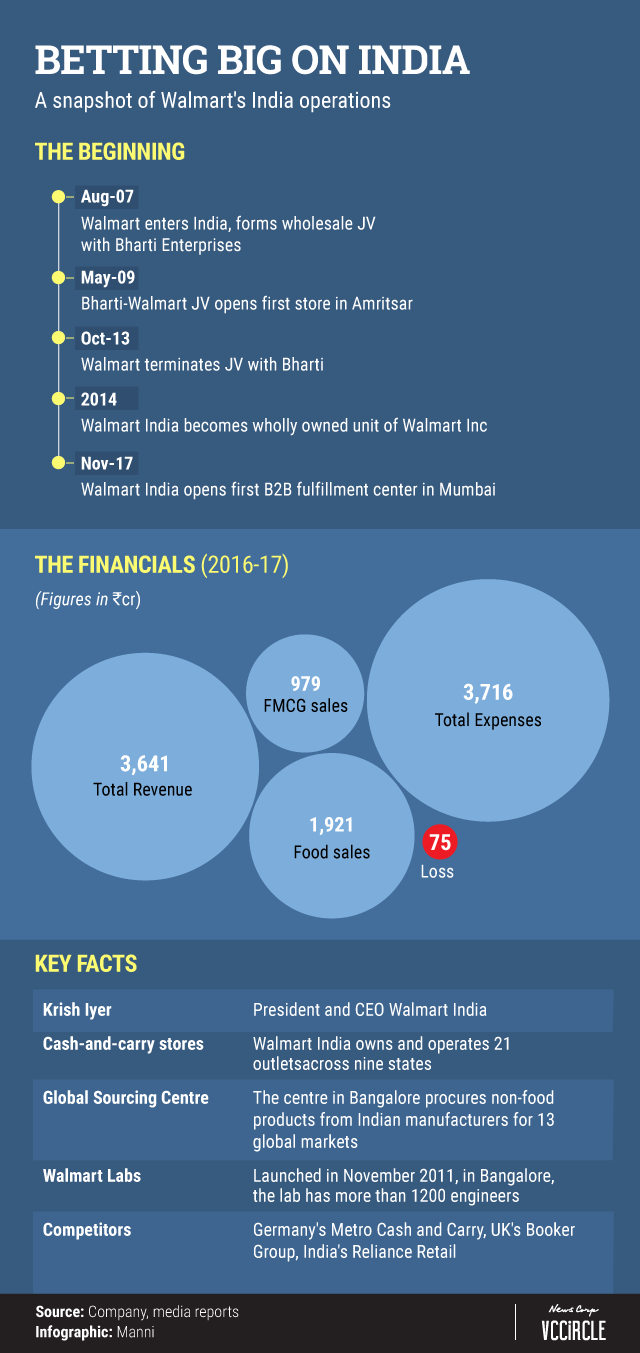 The situation is about to change now, with the US-based retail giant set to acquire a majority stake in Indian e-commerce market leader Flipkart. This comes nearly two years after Walmart was first reported to be in talks to invest in Flipkart.
Flipkart's acquisition is important for Walmart for several reasons.
For one, it will immediately give the company a strong presence in India's rapidly growing e-commerce market as well as in related areas such as logistics, warehousing and online payments. It will also help Walmart expand its international business, which accounts for less than a fourth of its total revenue. Equally importantly, it will help Walmart take on main US rival Amazon.com Inc., which is also Flipkart's nearest rival in India and has aggressively expanded in the country since its entry five years ago.