India's startup ecosystem has transformed over the past decade. In this column, part of VCCircle's 10th anniversary celebrations, MakeMyTrip co-founder Deep Kalra talks about the changes he has noticed.
India's entrepreneurial ecosystem has matured in the last 10 years. Many well-paid individuals are taking the entrepreneurial plunge as the risks associated with building a startup have greatly diminished. Entrepreneurs are being bankrolled upfront by some of the world's best names. The good news is that many startups are delivering differentiated customer experience. Yes, investors have become more circumspect of late and there is a slowdown in funding. However, few countries can match India when it comes to long-term investor returns.
India's startup ecosystem: The last 10 years
The mobile internet/app revolution was one of the biggest technology drivers of the last decade. It connected many more people in India and expanded the addressable market for startups. The emergence of mobile wallets such as Paytm, PayU and others supplemented this trend by making the payments side of things more democratic. You would remember the time when a debit card could not be used for online transactions and that changed a few years ago. Having said that, much more needs to be on the payments side.
When it comes to stimulating investments, credit goes to a bunch of large venture capital firms who put their faith in marquee Indian names very early in the game. VCs such as Accel, SAIF and Tiger Global showed a lot of courage in backing some of today's unicorns. I remember the time when Tiger's Lee Fixel bet on Flipkart when it was valued at 'lower double digits'. Subsequently, Tiger participated in every funding round at Flipkart. Today, Flipkart is probably a billion-dollar bet for Tiger.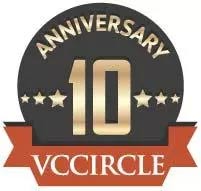 The quality of entrepreneurs has substantially gone up in the last 10 years. I would like to believe that the success stories of Info Edge, MakeMyTrip and other early players drove some of these entrepreneurs.
MakeMyTrip's journey…any regrets?
I am not a big one for regrets. However, I think we could have launched earlier in India, say 2004. We got into hotels booking space at a time when the market wasn't ready for it. We realise that even if the market is not ready, the D-word (discounts) can catayse any segment if you have enough capital at your disposal. You need to say that unit economics would take a back seat and that I am going to play a brave game. 
Discounts help in getting more people to use your product. A discount-led strategy makes sense if you can pull back at a later point in the hope that the brand would still sustain itself. Thus, MakeMyTrip could have been more aggressive earlier on. 
On the mobile front, we moved in a big way only 1.5-2 years ago. We could have been nimbler and faster but we learnt our lesson.
On budget hotel aggregation, we were trying different things in terms of getting a partner on board and so on. In hindsight, we could have probably launched Value+ (MakeMyTrip's version of budget hotel rooms) a couple of months earlier. It would not have made much of a difference in terms of the launch timing.
Is there a bubble?
I don't think we are in a bubble. Yet, I believe that the frostiness is surely showing. People are getting more realistic in terms of what to expect from startups. While angel investments are still robust, there is a perceptible slowdown in Series B, C, D, E and F levels. Investor expectations are getting more aligned with the public market. All this can be tied back to some sort of a slowdown. 
From an entrepreneur's point of view, the slowing down of the Chinese economy was a major trigger. The mortality rate in the startup ecosystem is increasing as entrepreneurs are being asked tough questions. As a thumb rule, 80 per cent of all startups fail. Going forward, raising money will become a challenge.
Early-stage deals
While angel investments are still robust, there is a perceptible slowdown in Series B, C, D, E and F levels. Most large investors are moving down the value chain by going closer to Series A or angel rounds. Large funds may be terming seed deals as random deals, but the reality is they are open to such deals. A lot of Limited Partners are entrusting successful executives with more latitude.
Bracing for disruptors/competitors
As an entrepreneur, it becomes difficult to spot the next big thing if you are a completely hands on guy who is chasing numbers all the time. The ideal scenario is to break up responsibilities in such a way that one co-founder is constantly looking out for key industry trends, while the other handles daily operations. The toughest thing is to predict where the buck will stip. At MakeMyTrip, one section of the company is spending time to build stuff for the next 2-4 years while the operating team slugs it out to achieve quarterly targets.
Common mistakes made by startups
The good news is that many entrepreneurs are building their companies to deliver superior customer experience. They are not worried if the process takes an extra year as long as they are able to deliver a product/services of the highest quality.
On the flip side, some entrepreneurs get carried away and they want to get on with it quickly. Building a company with the mindset of selling it in future, is very dangerous. Having a clear exit in mind from the very outset will result in fundamentally flawed decisions as the company is primed for the short-term only.
Many startups are not meaningfully including their employees in the process of wealth creation. I am hearing many such disputes off late. Too many stories of how founders do not want to give away ESOPs and how key employees are getting short changed, are coming to the fore. Very short-term thinking in my view.
India's digital economy: Expectations for the next 10 years
On a secular basis, India is robustly positioned for the next 10 years. As a global investor, very few countries in the world would excite me. The US is growing at one per cent and China is slowing down while emerging markets deal with runaway inflation.
In India, you still have low e-commerce penetration and technology is yet to touch millions of lives.
Several investors have told me about the dearth of quality investors in many countries. That's clearly not the case in India. The IITs and IIMs are producing brilliant minds. Many are taking the entrepreneurial plunge as there is literally no risk left as you are being bankrolled upfront. Larger companies are more than willing to hire failed entrepreneurs as few people would have experienced what they went through.
India is still a great place to invest and the startup economy has a lot to offer to investors.
An alumnus of IIM Ahmedabad, Deep Kalra co-founded online travel agency MakeMyTrip in April 2000. He also invests in tech startups as an angel investor. 
As told to senior assistant editor Adith Charlie.