San Francisco-based cab-hailing major Uber Technologies Inc. has appointed former head of human resources at American Express India, Vishpala Reddy, as chief people's officer for India and South Asia.
In a press note, the company said Reddy will be responsible for strengthening leadership capability, besides overseeing all aspects of gender diversity and inclusion across Uber's India workplaces.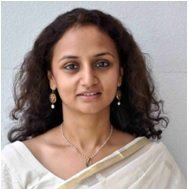 Reddy's appointment assumes significance as the HR mandate extends beyond India to other South Asian countries, including Pakistan, Sri Lanka and Bangladesh.
An MBA from Symbiosis Centre for Management and Human Resource Development, Reddy had a 12-year stint in American Express, and had last served as the vice-president and HR head for its Indian operations. In her earlier assignments, she had served at Aon Hewitt and Cognizant Technology Solutions.
"In my new role, I look forward to building a forward-looking, sustainable and people-focussed organisation," Reddy said in the press note.
Uber has made a couple of key hires for its India operations this year. Last month, it had appointed Sanjay Gupta, former chief marketing officer of furniture e-tailer Urban Ladder, as head of its marketing division in India.
Earlier, it had hired former BSE Ltd CEO Madhu Kannan as its chief business officer for India and emerging markets.
While things seem to be smooth for Uber's Indian operations, the company's global leadership is facing a litany of woes. At the centre of it is a deep boardroom divide between one of Uber's early investors Benchmark Capital and former Uber CEO Travis Kalanick.
Benchmark Capital, which owns about 13% in Uber Technologies, and controls 20% of the voting power has accused Kalanick of fraudulent behaviour, concealing misdeeds and misconduct, and wants him out of the company board. The frontrunner to replace Kalanick is former GE chief executive Jeffrey Immelt.
Yahoo CEO Marissa Mayer, former Twitter COO Adam Bain, former Virgin America CEO David Cush, former Disney CEO Thomas Staggs and former SoftBank Group Corp chief operating officer Nikesh Arora were also initially considered for the top job at Uber, if media reports are to be believed.
However, despite the recent controversies surrounding the company, funding has not been a problem for Uber. It is reportedly in discussions with a group of investors, including Japan's SoftBank Group and Chinese ride-hailing company Didi Chuxing, to raise a fresh round of investment, which might see an infusion of up to $12 billion.
The deal might see Uber raise $1-1.5 billion in fresh investments at the 2016-valuation, while the rest may happen through a share buyback plan, which will allow a set of its current shareholders to exit at a lower price than the current valuation.