The dynamic world of startups keeps witnessing buyouts, top-level exits and even shutdowns. For founders and top executives, such events typically mark the end of a journey and the beginning of another. VCCircle has put together a list of Indian startup veterans working on their comeback ventures. Away from the limelight, they are silently chiselling their ideas and tanking up before the take-off.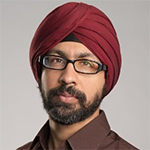 The former chief product officer of Flipkart and ex-Googler returned to Silicon Valley in early 2016, and has been working on his startup idea ever since. He has co-founded a machine learning and artificial intelligence venture with Anshu Sharma (former venture partner at Storm Ventures) and Karthik Rajan (former vice president at Oracle). The startup, initially named Learning Motors, was recently rechristened as Robin. It is expected to be formally launched in the next couple of months.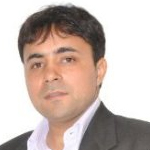 This media-shy entrepreneur, who co-founded fashion e-tailer Myntra with Mukesh Bansal and Vineet Saxena, is now building a healthcare technology startup. Myntra was acquired by Flipkart for $300 million in 2014. Later, the new entity bought out its main competitor Jabong from Global Fashion Group for $70 million. In his most recent role, Lawania was heading supply chain at Jabong.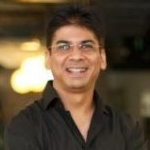 The InMobi co-founder and chief technology officer quit the unicorn recently, and is currently laying the foundation for his new startup. VCCircle has learnt that it's a business-to-business (B2B) venture, and Saxena is in talks to raise funds for it.
Saxena had co-founded InMobi in 2006 along with IIT graduates Naveen Tewari, Abhay Singhal and Amit Gupta. He previously worked at Tata Steel, AT&T and Virgin Mobile.

The CommonFloor founder trio—Sumit Jain, Lalit Mangal and Vikas Malpani (pictured from left)—is working on its next startup after selling the real estate portal to classifieds site Quikr last year. Not much is known about the venture, but people in the know say the three are likely to finalise their plans in a couple of months.
Founded in 2007, CommonFloor had raised around $57 million from investors such as Tiger Global, Accel India and Google Capital.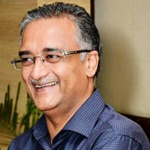 After five years of heading radio taxi firm Meru Cabs, Pahwa is now working on his startup venture.
Before joining Meru, Pahwa was president of supply chain and generics at pharma firm Abbott Healthcare. He has also worked with Piramal Healthcare and fast-moving consumer goods firm Unilever in the past.
Pahwa led Meru's transition from an asset-heavy business to an asset-light, mobile app-based model. He is credited with several other initiatives at the company, such as launching Meru Flexi and Genie, rolling out the Meru app and expanding the service to 17 cities.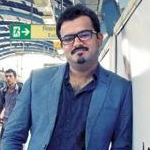 One of the founders of online fashion retailer Koovs India, Shukla has been working on his startup since November 2016.
Shukla established Koovs India in May 2010 with Rajesh Kamra, Manish Tewari, and Amit Shukla as a general e-commerce business. In August 2011, Infotel E-Commerce Pvt. Ltd—a company controlled by Himachal Futuristic Communications Ltd scion Anant Nahata—acquired a controlling interest in Koovs India.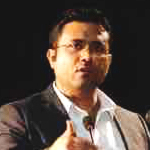 Formerly chief marketing officer at co-working space startup BHIVE, Kaushik has been working on a social video start-up christened as Wishfie. He has released a beta version of the app on both App Store and Play Store. Wishfie allows users to create short videos to share their opinions in a collaborative way.
Kaushik has worked with social network Facebook and ed-tech startup Edureka in the past.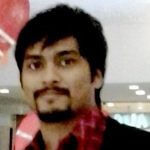 Chanchal, co-founder and former chief marketing officer of furniture rental platform RentoMojo, is now working on his next venture. Chanchal, who founded RentoMojo with IIT Madras graduates Geetansh Bamania, Ajay Nain and KJ Venky in November 2014, left the company just seven months later.
He also founded a food delivery startup, KhaoIndia, in the past.
RentoMojo recently raised $10 million in a Series B round of funding.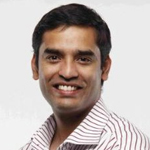 Srivastava, who was part of the founding team at MakeMyTrip, worked at the online travel agency for 11 years. He has also worked at online hospitality marketplace Airbnb, where he led the company's operations in the sub-continent and the UAE. In his most recent role, he headed business development at budget hotel aggregator OYO Rooms.
Srivastava is now giving shape to his entrepreneurial dreams.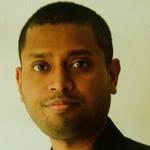 A former director of engineering at cab-hailing firm Ola and top-level executive at Myntra, Biswas is currently working on an Internet-of-Things (IOT) startup, building smart wearables.
"We are building a smart wearable that cuts across multiple engineering disciplines such as industrial design, mechanical engineering, electronics and embedded hardware and firmware design and software engineering, blending the best of artificial intelligence, mobility, and cloud to create an experience that is hitherto unmatched in quality," his LinkedIn profile says about the venture.