A lack of enough backward integration and proper brand building as well as supply-chain woes are limiting the growth of consumer-focussed businesses, said panellists at the VCCircle Consumer and E-Commerce Investment Summit 2019 on Thursday.
The day-long summit kicked off in Mumbai with participation from a bunch of private equity and venture capital investors in the consumer sector as also a number of entrepreneurs who shared their insights on how to build businesses and tackle challenges.
Participants at the day's first panel discussion felt that companies in the consumer sector should ensure that backend integration and supply chains are sorted to contain wastage.
The panel comprised Imran Jafar, managing partner at Gaja Capital; Ketki Paranjpe, managing director for India and West Asia at L Catterton Asia; Tarun Khanna, partner at CX Partners; and Rochelle D'Souza, principal at PE firm Lighthouse Advisors.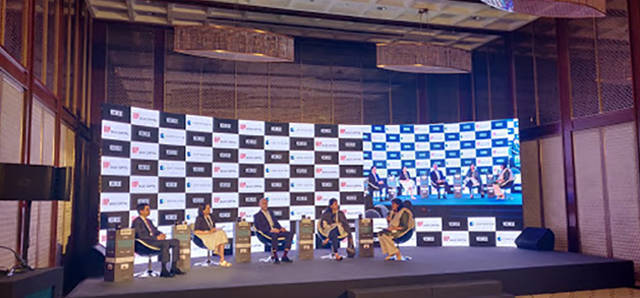 Jafar said that Gaja Capital is interested in backing companies with validated unit economics rather than broken unit economics. "Even though we throw capital, the second one doesn't really scale up," he said.
The brand owner also needs to make its product a cult, so that it can go beyond its first city. "Execution risk can be then taken also on the part of the investor if the product has resonated among the masses," he said.
D'Souza said a company can scale either in terms of product, category or market.
Paranjpe said publicity will ensure that the product remains in public memory. "Our portfolio firm Impressario recently launched its first Social outlet in a non-metro city—Chandigarh—and the reaction was unexpectedly overwhelming," she said.
Khann of CX Partners, which has several restaurant chains in its portfolio, said that backend has been the biggest headache in the restaurant segment.
The panelists also expressed concern on the perceived lack of trust between investors and entrepreneurs. The entrepreneurs, particularly from family-run businesses, are wary of the intervention that private equity investors may do in day-to-day activities. D'Souza suggested investors should build relationships with business owners even before formally investing.
Another problem that family-run businesses face is that the next generation of the successful brand is not willing to continue the legacy. "This makes the promoter even ask investors for a sellout at a good valuation," Khanna said. He added that higher corporate governance standards and a good management team can help a company increase its revenue.