Narvar Inc, a software-as-a-service platform based in Silicon Valley, has acquired Nexus Venture Partners-backed logistics solutions startup GoPigeon for an undisclosed amount.
Nexus will become a shareholder in Narvar following the transaction, a press statement said.
The venture capital firm had led a $1.5-million pre-series round in GoPigeon, incorporated as Balodis Technologies Pvt. Ltd, a year ago.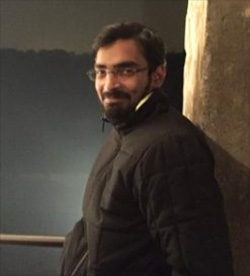 Following the transaction, GoPigeon's leadership and engineering team, including CEO Deovrat Singh, will join Narvar. GoPigeon India team will anchor Narvar's operations in the fast-growing Asia-Pacific e-commerce market and enable worldwide operations support, the statement said.
Bangalore-based GoPigeon was founded in 2015 by IIT Kharagpur alumni Deovrat Singh, Yeshu Singh, and Sourav Sarkar. It started off as an aggregator of logistics partners and provider of end-to-end logistics solutions to e-commerce companies.
Narvar, founded in 2012 by Indian-origin entrepreneur Amit Sharma, is backed by Accel Partners and Battery Ventures, among others, and has so far raised around $34 million. The company provides post-purchase solutions around order tracking, delivery, return and refund for retail clients. It claims to have around 400 clients in the US.
"Having grown our business in North America, we are well-positioned to scale our platform to international markets," said Narvar founder and CEO Sharma. "Bringing on GoPigeon allows us to realise this vision," he added.