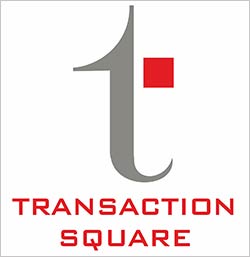 Private equity firm Samara Capital has acquired a majority stake in financial news services company NewsWire18 Ltd from Network18 Media & Investments Ltd for Rs 90 crore ($16.5 million).
Network18 held a 77.5 per cent stake in the NewsWire18, according to its latest annual report. This would imply a valuation of Rs 117 crore, according to VCCircle estimates.
NewsWire18 is the largest domestic provider of real-time financial news and market data terminals to financial institutions and businesses in India. The company will also be rechristened over the next 90 days as a result of the transaction.
This is the second successful transition for the continuing founders, Pankaj Aher and Kalyanram Kodakalla, who first started CRISIL MarketWire in 2001 and subsequently set up NewsWire18 in 2006 with Network18. NewsWire18 was set up in September 2006 and acquired the staff and the business of Crisil Market Wire Ltd, a real-time financial news agency and market data platform company.
The company saw its revenues grow 12.6 per cent to Rs 44.8 crore in FY2012. NewsWire18 reported 11 per cent increase in Q2FY13 to Rs 12.4 crore as compared to last year, with total revenues of Rs 23.9 crore for first two quarters of FY13.
Network18 expects to add approximately Rs 70 crore to its consolidated pre-tax profit for the current quarter as a result of this transaction. Shares of Network18 were down 0.54 per cent to Rs 45.8 on Monday at 1:22 p.m.
This is the third such divestment deal by Network18 this year. In March, it sold digital ad network NetworkPlay to Gruner + Jahr, a media company which is a part of Germany's Bertelsmann group. In August, Network18 sold part of its stake in Big Tree Entertainment Pvt Ltd, which runs movie and event ticketing website BookMyShow, to venture capital
firm Accel Partners.
NewsWire18's said it wants to be a leading player in the largely
duopolistic global market data terminal industry. It has more than 600 customers across banks, regulators, insurance companies, equity and commodity brokerages, the corporate sector, media houses and educational institutions.
"Samara has chalked out detailed plans and will be deeply involved in business strategy, growing our suite of products, expanding across other emerging markets, strengthening management team and implementing best in class systems and processes," said Aher, CEO of NewsWire18.
"We believe the information services market in India is at the cusp of significant growth and provides for exciting opportunities. NewsWire18 is well positioned to capture this opportunity because of its strong market position in India, understanding of the local market, customer
centricity and its world class and committed management team," said Paurush Roy, Managing Director at Samara India Advisors.
Samara Capital was founded by Sumeet Narang, who had earlier worked with Citigroup India across various functions based out of Delhi and Hyderabad, in late 2006. Samara's portfolio includes duty free shops operator Flemingo, diagnostic services firm Thyrocare and home shopping firm TVC Sky Shop. The firm recently launched its second mid-market focused fund targeting a hard cap of $300 million.
BMR Advisors acted as sole transaction advisor to Network18. Finsight Financial Advisors assisted the NewsWire18 founding team on the transaction.
(Edited by Prem Udayabhanu)