Indian Railways, the country's largest consumer of electricity, plans to deploy the savings from its electrification drive to contribute towards its capital expenditure. In addition, it expects a savings of Rs3,000 crore due to lower power purchase costs in the current financial year.
"We significantly reduced the cost of power procured for traction by signing long-term agreements," said railway minister Suresh Prabhu while presenting his second budget.
Electricity forms an important part of the national carrier's game plan given its electrification target of 2,000km this year. The Indian Railways requires around 12 billion units of electricity a year, requiring an expenditure of around Rs12,500 crore. A deemed distribution licence has allowed it to directly procure electricity from project developers at competitive rates rather than buying it from state electricity boards.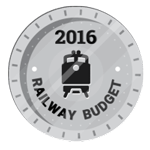 "We will formulate a framework where the net savings from electrification will be able to finance the capital expenditure to minimise the strain on government exchequer. This year we intend commissioning 1,600km, which is the highest ever. In the next financial year, we have increased the outlay for railway electrification by almost 50% and propose to electrify 2,000km," Prabhu added.
Railways has already inked power purchase agreements that will help it save Rs1,300 crore. In addition, it expects to save another Rs1,700 crore in the current year taking the total savings on account of lower electricity cost to Rs3,000 crore. A revenue generation of Rs1.85 trillion through traffic combined with lower energy costs is expected to help the railways offset the increased salary burden of at least Rs28,000 crore as proposed in the 7th Pay Commission.
"In my budget speech last year, I had promised annualised savings of Rs3,000 crore to be achieved by the third year. It is about 30% of the total traction supply cost. I am happy to announce that the target will be achieved in the next financial year itself, a year earlier than envisaged," Prabhu said.
This comes in the backdrop of the railways strategy to reduce cost by calling bids from suppliers and firming up plans for sourcing renewable energy such as solar.
Analysts concur with the national carrier's strategy.
"Given the capital expenditure cycle of the railways, savings on electricity costs is more important rather than investing in setting up or operating power assets. Given the demand supply scenario that exists in the country today, railways as the single largest consumer is uniquely positioned to rationalise its energy cost," said Rupesh Agarwal, partner and advisory leader at accounting and consulting firm, BDO India LLP.
Railways also plans to commission 1,000 megawatt of solar power capacity in next five years and is exploring to use the land around its tracks to generate solar energy.
"We propose to utilize our infrastructure at remotely located railway stations for installation of solar micro-grid on pilot basis which will not only provide clean and reliable power supply to railway stations, but will also facilitate energy access to nearby quarters and surrounding rural households," said Prabhu.
The solar strategy is at the heart of the Narendra Modi government's ambitious target to halve the country's energy imports by 2030. The government has set up a 100 gigawatt solar target, a five-fold revision from the previous goal and an increase of almost 20 times the current capacity, to provide power to around 280 million people that don't have access to electricity.
In addition, the carrier which is also the largest consumer of diesel in the country plans to directly procure the fuel thereby saving another Rs1,500 crore.