ANI Technologies Pvt Ltd, which runs taxi aggregator Ola, is in talks with investors to raise a new round of funding to take on rival Uber, two media reports said. 
According to a report in Business Standard Ola was likely to raise $1 billion (around Rs 6,700 crore). However, Mint said it was likely to raise a much smaller amount, about $300-400 million.
Existing investors SoftBank, Sequoia Capital, DST Global and Didi Chuxing are likely to participate in the new round. Two new US investors are also likely to put in funds, the reports said.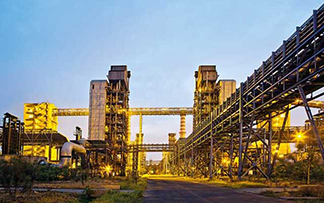 Tata Power to buy 25% of Resurgent Power
Tata Power Co Ltd will buy 25% of Resurgent Power for $300 million as part of a consortium to primarily buy both coal-fired and hydro power assets in India, The Economic Times reported citing two people with direct knowledge of the plan.
Resurgent Power is founded by a consortium of Kuwait Investment Authority, Oman State General Reserve Fund, Canadian pension fund Caisse de depot placement du Quebec and Indian private equity firm ICICI Venture, the report said.
The three global funds will invest $500 million and will own 65% stake, while ICICI Venture will own the remaining 10% stake, the report said.
ChrysCapital, GIC may buy SBI's stake in NSE
Private equity firm ChrysCapital and Singapore's sovereign wealth fund GIC may together buy a 5% stake in National Stock Exchange of India Ltd (NSE) valued at Rs 900 crore, Mint reported citing three people aware of the development.
The stake was put on the block last month by State Bank of India, the country's largest lender, the report said.
Draft law proposes to bring e-commerce under GST
The draft model law on the goods and service tax (GST) has proposed to bring all online purchases within its ambit, in a move that will end uncertainty over tax in purchases from e-commerce sites, The Times of India reported.
Introduction of GST will provide clarity on where the tax is levied, as the entire burden moves from the point of production to the point of consumption.
In the recent past, Karnataka and Uttar Pradesh imposed levies due to pressure from brick-and-mortar retailers but the new legislation seeks to bring parity. For instance, Uttar Pradesh recently imposed an entry tax on purchases from e-commerce sites.
The proposed legislation also seeks to end uncertainty on software as intangibles will be considered as a "service". Similarly, work contracts will also fall within the service segment and will ease life for the infrastructure sector, the report said.
The GST is seen as one of the most important tax reform initiatives post-independence, but is stuck in parliament due to opposition from the Congress party.
Nippon Express in talks to buy 43% stake in TVS Logistics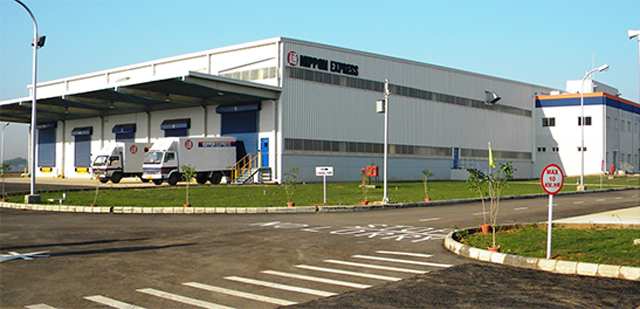 Japanese logistics company Nippon Express Co Ltd is in talks to acquire about 43% of TVS Logistics Services Ltd from private equity investors KKR & CO and Goldman Sachs Group Inc.
The deal could be pegged around Rs 1,670 crore, valuing the Indian logistics around Rs 3,800 crore, Mint reported citing people privy to the matter.
KKR and Goldman Sachs might be looking at an exit option as the company's initial public offering plans are facing delay, the report said. Tata Opportunities Fund holds about a 7% stake in the logistics company, while TV Sundram Iyengar and Sons and the promoters own the rest. A couple of global PE funds are also interested in TVS Logistics, the report added.
PNB Housing Finance appoints bankers for $300 mn IPO
PNB Housing Finance Ltd, a subsidiary of Punjab National Bank, has hired Morgan Stanley, JP Morgan and Bank of America Merrill Lynch to manage its $300 million initial public offering later this financial year, The Times of India reportedciting sources.
The state-run bank owns a 51% stake in the housing finance arm and is expected to pare its holding in the proposed issue. Global private equity firm Carlyle, which picked up a 49% stake in the home finance company in early 2015, may also look at selling its holding in the IPO.
The listing of PNB Home Finance could be one of the biggest IPOs to hit Indian bourses after InterGlobe Aviation, the parent of IndiGo airline, raised around $500 million in December last year.
Jaypee Infra seeks approval to divest toll income from Yamuna Expressway
Jaypee Infrastructure has sought approval from the Yamuna Expressway Development Authority to securitise and sell the future income from toll collections at the Yamuna Expressway, The Times of India reportedciting sources.
The developer is looking to hive off the entire operations and maintenance to the buyer for the remaining licence period, the report said. The licence period expires in 2050.
The company is in talks with a bunch of funds such as IDFC Alternatives and I Squared Capital for the sale, the report said, adding that IDFC Alternatives could clinch the deal for around Rs 3,000 crore.
NITI Aayog to draft plan to reduce govt holding in PSUs
NITI Aayog is in the process of drawing a plan for the government to reduce its holdings in state-run companies where it owns a 60% stake. The plan is to reduce the stake to 49% in one go instead of selling stakes in tranches, The Times of India reported.
The central government has more than 75% stake in several state-run companies, and the new norms by the capital markets regulator Securities and Exchange Board of India require listed companies to have at least 25% public shareholding.
Like this report? Sign up for our daily newsletter to get our top reports.