Plumbing. Nandan Nilekani's favourite word is not something you would expect to hear from a technologist. But that is exactly where this veteran corporate technologist's mind is.
"Plumbing is not about politics," says Nilekani. It is "cutting across horizontally and fixing something. That is what I did in the government."
He should know. In addition to his well-chronicled work with Aadhaar, which has rolled out the largest identity card database in the world in record time, Nilekani headed the committee that led to the creation of GSTN (Goods & Services Tax Network), which is the backbone of GST that is now getting rolled out in India. He also headed the committee that designed the highway tolling system that is now being rolled out across India as well.
Nilekani recently collected some of those experiences and his big-picture thoughts in a book he coauthored with his colleague at Aadhaar, Viral Shah, called Rebooting India: Realizing a Billion Aspirations.
"I had worked in the government," says Nilekani. "I had done a startup inside the government and it is now a successful startup. My theme was that India is facing immense challenges, mainly because you don't have time. A billion people demanding a better life, better education, better health, better jobs, better living conditions. They don't want to be blocked; they want to rise. But the systems we have are all archaic; they all are 19th century systems. Current systems won't deliver for you. There is no way that the business-as-usual approach will deliver the aspirations of the people."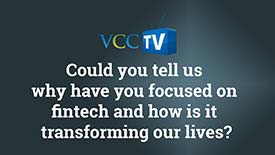 Nilekani says what he is proposing or has been able to prove through Aadhaar is nothing particularly new.
"Our book talks about 12 projects. Of which two we have done; Aadhaar and DBT (direct benefit transfer). Aadhaar is a billion people, DBT does a billion transactions. Four more have already been planted when we were there. e-KYC (know your customers), payments, GST, electronic tolling were already created and now they are being rolled out. We are talking about six new ones in healthcare, education etc. We are just giving a framework of the way to think about the future," he said.
Policy initiatives
While he has wrapped up his work at Aadhaar, Nilekani remains very involved in policy initiatives and is advising National Payments Corporation of India (NPCI) on a mobile payment strategy for India. He is also president of the economic think tank National Council for Applied Economic Research and a board member of Indian Institute of Human Settlements, which works on urban governance. Nilekani is also working with Indian Software Product Industry Round Table (iSPIRT), the forum of technology entrepreneurs that is involved in mentoring and policy work for startups.
Nilekani also jumps into the fray on various public issues. As recent as last week, he turned out to be the most visible face of opposition towards Facebook's Free Basics campaign that pushes for free access to select websites. He called the idea a "walled garden".
"With Free Basics, Digital India is as good as dead on arrival," said Nilekani and Viral Shah in a column they co-wrote for The Times of India. They proposed direct transfer of an internet data pack to beneficiaries.
Focus on Fintech
Of all the areas that he is focused on, Nilekani has become the most passionately vocal about what he sees as a seismic shift in India's financial transactions, on the back of the work he did at Aadhaar. "I think in the next few months we will have a revolutionary mobile payment architecture in India which will help India go cashless," he insists.
"The system cannot reinvent itself. You have to create a way to bring innovation into the system"
Nilekani's recent phrase of an impending "WhatsApp moment in Fintech" got a lot of attention and came to him as he was preparing for a speech.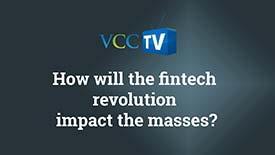 As I assembled all the data, I realized that everything was coming at the same time; mobile phone, smartphones, Aadhaar payments, cashless, e-KYC," says Nilekani. "In technology, what happens is if you get it right then suddenly the usage goes up. So, when I looked at the entire set of things I realized that we are at a very critical point in the financial services industry."
"I don't know who is going to be the winner in this; it may be the incumbents or may be the new guys. I don't care who wins. But definitely there is going to be a massive disruption happening in the financial sector, which is good for India," he says.
Still, Nilekani remains pessimistic that such massive changes can come about in the way India operates.
"The system cannot reinvent itself," says Nilekani. "You have to create a way to bring innovation into the system, the way you manage. For which you need startups, you need to combine the best of government and the best of startups."
"In India, many of the things have happened like that - be it atomic energy with (Homi) Bhabha or milk with (Verghese) Kurien or space with (Vikram) Sarabhai, Satish Dhawan and others. Even the NHAI (National Highways Authority of India) was a startup inside the government," Nilekani points out. "Define a task, appoint some entrepreneurial leadership, give them political support and say 'go and get this done'. That is how we can fix these problems."
(This is the third article in a four-part series on Nandan Nilekani. Read the first part, on his startup investments, here and the second part, on his short political life, here.)