As Prime Minister Narendra Modi-led NDA government completes its first year in power on Tuesday, there is a sense of undershooting expectations. However, a look at the measures taken during the past 12 months and some other economic statistics in black and white, it does appear Modi had more hits than misses.
Here's a snapshot of the government's report card on the economy and policy front.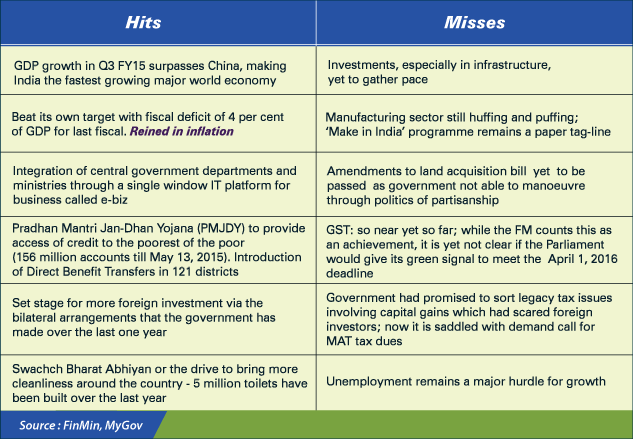 To be fair, as critics point out, some of the concrete good news associated with the economy over the last year has less to do with the government's own policies than with external factors: be it fiscal deficit, inflation and doing away with fuel subsidies (majorly to do with decline in global crude oil price) or GDP push-up (largely to do with new way to calculate).
And even as the government trumpets its move to boost the ease-of-doing-businesses through procedural norms and faster clearances, the impact is yet to be felt on the ground as businesses have not yet started investing.
While headline growth figures have been improving in the Indian economy, industrial production is yet to show any signs of perking up.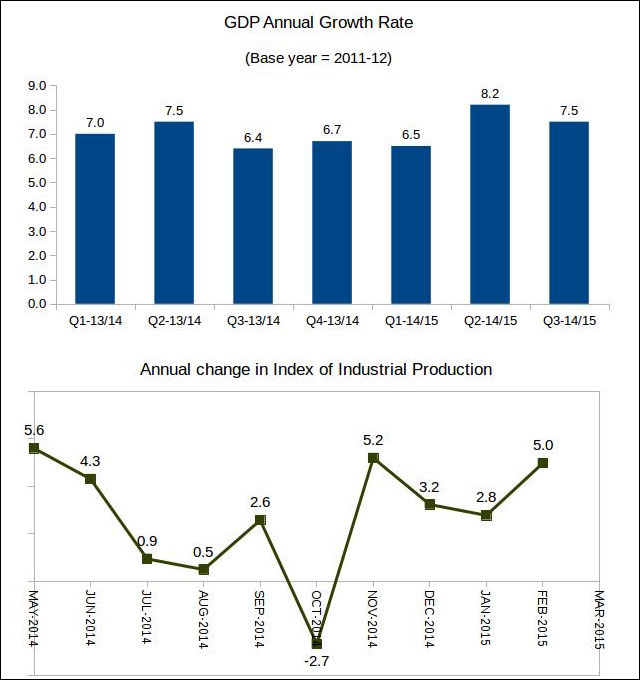 On the other hand, inflation has been subdued, at least partly due to the government's effort of not increasing the minimum support price of food-grain and holding of purchases by FCI which has kept the prices of wheat and rice from ratcheting up.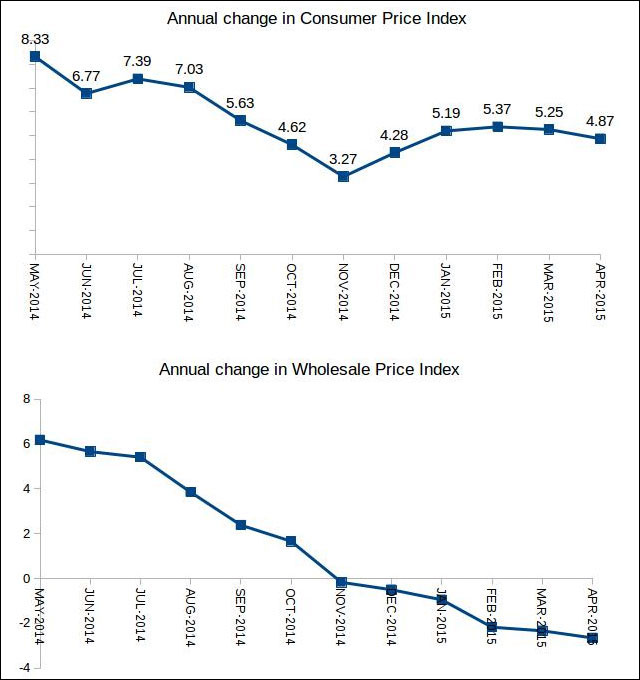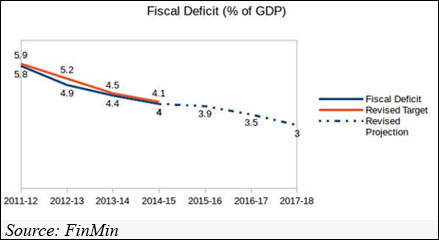 Thanks to crude oil prices, which remained subdued for a better part of last year, the government has bettered its fiscal deficit target at 4 per cent of GDP for the current fiscal. It was previously targeting 4.1 per cent, a level seen as ambitious by many including RBI governor Raghuram Rajan.
The Modi government has been quick in its divestment project unlike previous governments which had put its holdings in PSUs on the block as a budgeting exercise to cover for fiscal deficit targets.
After the coal block and telecom spectrum auctions, the government has already initiated moves to sell stake in some other blue chip PSUs, to capitalise on the still ebullient stock market prices.
While the swirl of optimism surrounding the new government last year attracted a lot of foreign capital with the stock market indices rising over a third in a short period, the reality check over corporate earnings, spectre of tax inspectors hounding over pending MAT dues and lack of big reforms have led to a correction in the market.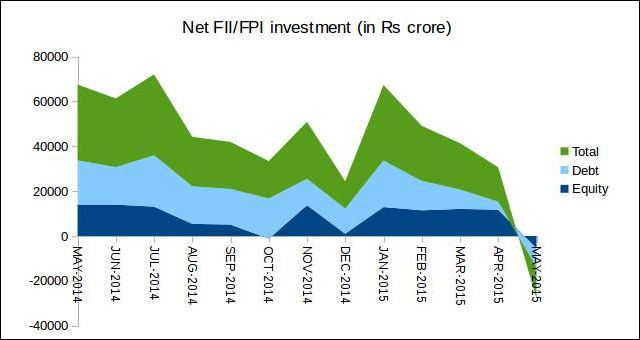 While there are more positives than negatives, the tough task for Modi government starts now as the same people who have settled with a 'good-show' verdict on the government would start looking for concrete impact on the ground. In India, announcing projects has never been a problem, unfortunately implementing them has always been.