Hospitality veteran Manav Thadani has launched Hotelivate, a venture that aims to provide end-to-end business solutions for firms in the hospitality space across the Asia Pacific.
The development comes soon after HVS Global Hospitality where Manav headed India operations as chairman, decided to restructure its local operations and go slow on its activities in the country. VCCircle had first reported that the global hospitality firm is planning to close its India chapter.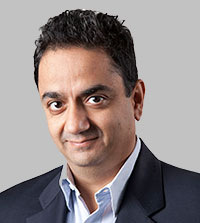 Thadani, who is founder chairman at Hotelivate, said in a statement that the entire erstwhile HVS India will cease to exist under the HVS trademark and will operate under the brand identity of Hotelivate. The company's entire 40 plus team across different locations will move to Hotelivate, he said.
The founding partners of Hotelivate—Thadani, Meghna Tuli, Natwar Nagar, Achin Khanna and Saurabh Gupta—have advised, assisted and nurtured clients for more than two decades in South Asia.
Thadani said, "As HVS, we were able to bring in systems and processes never seen before in the region, and that helped us establish a niche for ourselves as consultants. It is with great pleasure that we announce the expansive role of Hotelivate, adding more services to our portfolio as we begin a new journey in consulting. A change in name does not change our commitment to excellence and passion for all things hospitality."
The consulting firm aims to assist clients by offering services such strategic advisory, executive search, professional skills development, investment advisory, asset management, revenue management and project execution, among others.
Additionally, some of the conferences previously hosted by HVS will now continue under the Hotelivate banner.
Tuli, who is partner and co-founder at Hotelivate, said, "With a team of consultants having over 250 years of collective experience, Hotelivate is well-entrenched to service client needs through empathetic and tailor-made solutions that are focused on adding value to their projects."
Thadani, who brought HVS franchise to India back in 1997, also co-founded SAMHI in 2011. SAMHI is an Indian hotel investment and development firm with a focus on ownership of branded hotels in the mid-scale and economy segments. He also serves as chairman of World Travel & Tourism Council – India Initiative.