, an investment fund focused on financial services including the micro-insurance sector, has roped in Michael Fernandes and Stewart Langdon to grow the portfolio of its financial services companies in South and South-east Asia.
With nearly two decades of experience in operations, consulting and investing, Fernandes worked as a country head for India at Khazanah Nasional, the sovereign fund of Malaysia, where he specialised in financial services and infrastructure, and was also responsible for over $700 million of direct investments.
Prior to that, he led the $250 million global custom manufacturing business for the Piramal Healthcare Group. Earlier he was also a partner and spent 12 years with McKinsey & Co.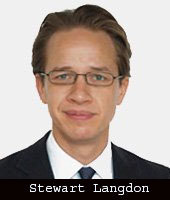 Langdon, formerly the director of investments, has been promoted to the position of partner at LeapFrog. He has more than 10 years' experience in investment banking, corporate finance and private equity. Earlier, he had worked at Rothschild in London for six years and then in Dubai. He specialises in transactions across banking, telecoms and insurance sectors, and worked in the emerging markets of the Middle East, Africa and Asia. Langdon is a chartered accountant and began his career with Ernst & Young.
He also co-led LeapFrog's Indian investments in Mahindra Insurance Brokers Ltd and Shriram Credit Company Ltd.
In September this year, LeapFrog invested $15 million to pick 15 per cent stake in Mahindra Insurance Brokers, a subsidiary of Mahindra & Mahindra Financial Services. Last year, in its debut deal in the country, LeapFrog had invested $15 million in Shriram Credit Company.
Launched in 2008 by former US president Bill Clinton, LeapFrog manages a $135 million fund focused on inclusive insurance and related financial services in Asia and Africa. The fund provides capital to micro-insurance companies operating in India, Pakistan, South Africa, Ghana and Kenya, and invests up to $15 million in its portfolio companies.
(Edited by Sanghamitra Mandal)