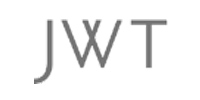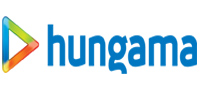 WPP promoted advertising and marketing agency JWT Singapore has acquired a majority stake in digital services agency, Hungama Digital Services, the Mumbai-based digital and promotions marketing division of Hungama Digital Media Entertainment Pvt Ltd for an undisclosed sum.
The new entity, to be christened Hungama Digital Services Pvt Ltd, will be a full service digital agency, specialising in digital marketing and social media solutions.
As part of the acquisition, Hungama's activations arm, Hungama Promo Marketing, will also become a part of Hungama Digital Services and provide an engagement platform linked to both online and offline deliveries.
Neeraj Roy, managing director and CEO, Hungama Digital Media Entertainment said, "Hungama Digital Services is the coming together of two exceptional teams in a globally relevant market. We hope to offer integrated digital and experiential services to our clients and prepare brands to connect, interact and now transact with their customers."
Hungama's existing team of 120 people, who will join Hungama Digital Services, will continue to drive the agency, including servicing old and new clients and offer creative and promo marketing services, viral marketing campaigns, social media and mobile marketing, applications, website management and video services.
"Digital is our next new frontier. The idea of the partnership is to build a digital offering for our clients so we can live up to being a single source partner across all their marketing solution needs," said Colvyn Harris, CEO of JWT India.
The new set of talented, digital high-end specialists will add new skills and capabilities to existing JWT offerings, he said.
Hungama Digital Services along with JWT's digital capabilities will be a digital thought-leader with delivery capability in digital ideation, production and social media. By optimising JWT's association with many of India's largest clients, Hungama Digital Services will be able to create the right traction and critical mass within the digital and business community in India, Harris said.
"We have greatly expanded our digital capability across the region, and we are not standing still. JWT will continue to hire new digital experts and explore possible acquisitions across the region this year," said Michael Maedel, President, JWT Asia Pacific.
JWT Asia Pacific has moved aggressively into the digital space over the last year, expanding both organically and through acquisitions. A couple of months back, XM Asia , a JWT company, , an Indonesian digital agency.