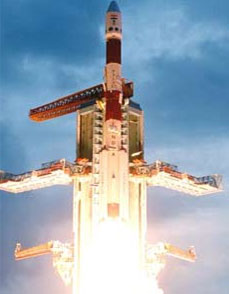 In a jolt to ISRO's commercial arm, Antrix, an international tribunal has asked it to pay damages worth USD 672 million (Rs 4,432 crore) to city-based firm Devas Multimedia for "unlawfully" terminating a deal four years ago on grounds of national security.
The International Chamber of Commerce's(ICC) arbitration body International Court of Arbitration has ruled in our favour in the Antrix-Devas arbitration case and Antrix is liable to pay damages totalling USD 672 million to it, Devas said today.
"Devas Multimedia and its shareholders, including highly-regarded international investors, are pleased that the ICC Tribunal unanimously ruled in its favor and found that Antrix is liable for unlawfully terminating the Devas-Antrix Agreement in February 2011," Devas said in the statement.
The Tribunal awarded damages and pre-award interest totalling USD 672 million to Devas with post-award interest accruing at 18 per cent per annum on that sum until the award is fully paid, it added.
The Tribunal comprising Michael Pryles, V V Veeder Q.C, and Justice A S Anand gave the order in an unanimous decision.
It noted that Antrix had no legal justification for terminating the agreement and that Dr K R Radhakrishnan, who at the time of annulment, was Secretary, Department of Space and Chairman of ISRO, Antrix and the Space Commission, could have prevented he Cabinet Committee on Security(CCS) from approving the annulment.
The CCS had annulled the deal based on the recommendation of the Space Commission on the ground that it was not in the security interests of the country.
The UPA government's action had come months after the Comptroller and Auditor General of India came out with a report on 2G scam that had estimated a "presumptive loss" of Rs 1.76 lakh crore due to flawed spectrum allocation process.
Under the deal signed in 2005, Antrix was to provide 70 MHz of the scarce S-Band wavelength to Devas for its digital multimedia services by leasing 90 per cent of the transponders in ISRO's GSAT-6 and GSAT-6A satellites. Devas, in turn, was to pay Antrix a total of USD 300 million over 12 years.
The award will come up for hearing in the Delhi High Court which has to enforce it.
ISRO Chairman A S Kiran Kumar when asked for his comments said, "Our legal team is looking into it."