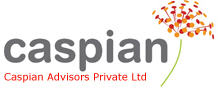 India Financial Inclusion Fund (IFIF), one of the largest funds focussed on investing in companies playing in the bottom-of-the-pyramid market, has achieved a final close of $90 million. Advised by Hyderabad-based Caspian Advisors, IFIF has raised commitments from the likes of UK's CDC Group, Global Microfinance Equity Fund and Switzerland's Social Investment Services. 
IFIF started fund-raising last year before the crisis and has managed to close it in a period of 15 months. The interest in the MFI sector has been consistent throughout the period, said Mona Kachhwaha, Director of Investments at Caspian.
"Though some limited partners (LPs) did have some short-term cash flow pressure but it did not translate into a shift in the way they viewed microfinance," she said.
The fund, apart from microfinance institutions, also invests in "firms that enable the provision of financial services to the poor". These include companies in areas like housing finance, business correspondents to banks and technology companies in this sector.
With the Indian microfinance institutions growing at a rapid pace of 100%-200% year-on-year, the sector has attracted a lot of attention from mainstream PE investors. Firms like SKS Microfinance and Spandana have been able to get funding at record valuations in the last one year. 
This increasing investor interest has also led to some changes in LP profile. "There has been a gradual diversification in the LP base," said Kachhwaha. Earlier, investors in the space were mainly development finance institutions like International Finance Corp (IFC), an arm of the World Bank, and government-owned banks. But, now, the sector is seeing interest from pension funds and fund of funds, she added.
Caspian has been investing in microfinance since 2005, when the sector was still at a relatively nascent stage. Its first fund was the $20-million Bellwether Microfinance Equity Fund, which has made 13 investments, mostly at the early stage. Caspian will start evaluating exits from this fund in next year or two.
"In the last year, it has become much easier to conceive an exit when you are getting into an investment, which was not so clear when we started Bellwether," said Kachhwaha. Several MFIs have announced their plans to go public next year, which would give liquidity to their PE investors. Early investors have also opted for exits through secondary sales to new financial investors in MFIs like Spandana and Bhartiya Samruddhi Finance Ltd.
Mauritius-incorporated IFIF has been investing since August last year and has invested $30 million across six deals. Its first investment was in Chennai-based Equitas Microfinance, an urban-focused MFI which is also one of the fastest growing players in India.
It also invested in Hyderabad's Trident Microfin Ltd, which used the funds to buy portfolio of another firm. Its other MFI investments are Bangalore's Ujjivan, Udaipur's Sahayata and Allahabad's Sonata. Besides MFIs, it has invested in A. Little. World. Pvt Ltd, which provides a mobile phone based branchless banking platform.
IFIF's most recent investment was Micro Housing Finance Corporation, a housing finance firm focussing on the low-cost home segment. Kachhwaha feels that housing finance for this segment can be a space as big as microfinance given certain pre-requisites including supply of houses and availability of long term debt.