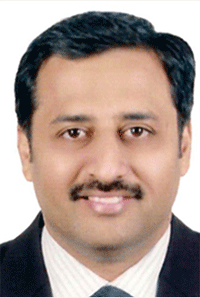 IL&FS Investment Managers Ltd, the only publicly traded private equity firm in India, said on Monday it has elevated its senior managing partner Krishna Kumar as its new chief executive officer.
Kumar replaces Archana Hingorani, who quit the firm at the end of last month citing personal reasons.
Kumar is a founding member of IL&FS' PE practice, the company said in a stock-exchange filing. He is also the co-head of Standard Chartered IL&FS Asia Infrastructure Growth Fund, a $660 million fund jointly managed by Standard Chartered Bank and IL&FS.
According to the company's website, Kumar has been involved in investments in IL&FS Transportation, Ramky Enviro Engineers, Gujarat Pipavav Port, Max Telecom (now Vodafone) and DEN Networks.
IL&FS PE invests across three asset classes, including real estate and infrastructure. It is one of the country's largest homegrown private equity firms in terms of assets under management.
The firm has assets worth $380 million in its PE business, around $700 million in its funds focussed on infrastructure and around $2 billion in its real estate vertical, according to its website.
The PE firm raised its last sector-agnostic fund, Tara IV, in November 2016. This fund has a mandate to chase deals in sectors such as healthcare, education, clean energy, financial inclusion, food and agriculture, water and urban infrastructure.
The firm was a pioneer in the PE industry when it started out. But it has lost out to other homegrown peers such as ICICI venture and ChrysCapital in recent years.
For instance, the fourth fund was slightly smaller than its target of $75 million and much smaller than its previous Tara III fund, which raised $225 million and closed in 2008. This was also smaller than what other India-based funds of ICICI Venture, ChrysCapital and True North have raised in recent times.
IL&FS PE has, however, found other ways to diversify.
In 2015, the company had said it was expanding its business mandate beyond equity-driven PE funding to include debt funds and what it called investment banking-led PE deals for stressed assets.
Towards this end, it said it had received approval from the capital markets regulator Securities and Exchange Board of India to buy the infrastructure debt fund business of parent IL&FS Financial Services Ltd.
In November 2016, IL&FS PE said it had formed a joint venture with the Andhra Pradesh government. As per the agreement, it will hold a 51% stake in Andhra Pradesh Urban Infrastructure Asset Management Ltd with an initial investment of Rs 10.2 crore.
It is also the investment manager for an infrastructure investment trust floated by group firm IL&FS Transportation Network Ltd. IL&FS Transportation has set up IL&FS Transportation Investment Trust, which has received in-principle approval from SEBI for registration as an infrastructure investment trust.
Separately, its parent Infrastructure Leasing & Financial Services Ltd formed a $550 million joint investment platform with American PE fund house Lone Star for stressed infrastructure projects in India earlier this year.