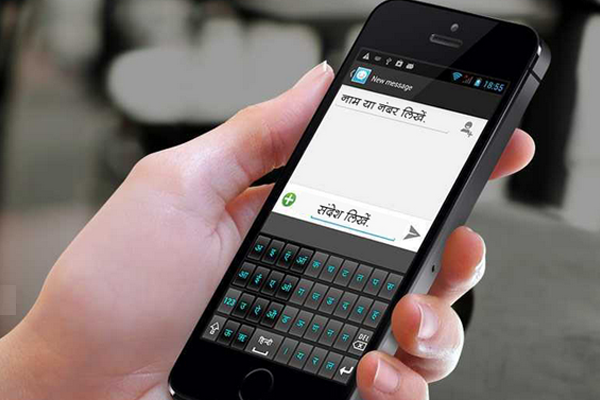 Anand Ram, a kirana salesman, writes a text message to his fiancé on his Micromax Unite phone that he has purchased a 'John Players'. While the would-be bride, who is hailing from a remote North Indian village, receives the text in Hindi, it translates the word 'Player' as 'Khiladi', failing to render the intended message.
This may seem pretty innocuous but from a brand perspective, a devise or an app or a translation tool that doesn't recognise brand names can make a big difference because companies want every medium to be a marketing channel. This points to the fact that language technologies have become the need of the hour for companies in India because there are only 100 million English language speakers in the country and the remaining 900 million people (leaving aside the 300 million who are toddlers) connect better only when there is local language content.
Besides, according to research firm Gartner, smartphone penetration is going to cross 180 million in a couple of years and 500 million in five years. A clutch of startups want to make use of this opportunity revolving cultural diversity and have been knocking on the doors of corporates and device manufacturers alike to create new business models.
"When smartphone sales spike up to more than 150 million users, English language may not be apt for app business models," said Arvind Pani, CEO of Reverie Language Technologies. Reverie has already launched its cloud-based APIs to allow developers to plug in language technologies in their apps, which will allow customers to use the app's services in their native language. 

Reverie is raising over $4 million and it wants to use this money to create a global base, especially in Latin American and Asian countries. It claims to have 100 million developers using its software development kits and they are building text input technologies for mobile phone manufacturers like Micromax and Karbonn. The revenue is made on a per-user and pay-as-you-go model.
"We believe Reverie has a compelling rendering platform for Indian local languages," said Karthee Madasamy, senior director, Qualcomm Ventures, which invested $100,000 in the firm, along with an angel investor who put in an additional $100,000. Reverie boasts of supporting 21 Indian languages and has also worked with the central government to process 50 million electoral records in local languages through its APIs.
An obvious choice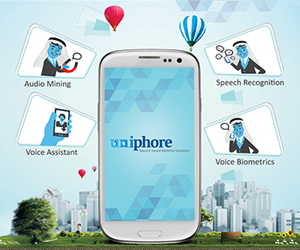 Many companies like SAP and Infosys are piloting mobility programmes to connect with small retailers better. But unfortunately many of these pilots are not successful. There are several reasons for this but language is clear barrier. Those who run kirana stores tend to trust the distributor's voice than using an English-based mobile platform that tells them how to order an item.
Therefore, distributors often hold sway over their order books. This is why SAP Labs is secretly building an image-based system that could help kiranas connect directly with FMCG companies. But startups are trying to go a step ahead.
Language speech recognition solutions firm Uniphore has, over the last year or so, created a platform for global retailers to allow their sales force to communicate with voice-based biometrics to order stock keeping units and settle payments with retailers. "Our software recognises the voice of the person and it also recognises the names of products fed in to the system. All the salesman has to do is say yes or a no or mention in units to place or complete an order," says Umesh Sachdev, co-founder and CEO at Uniphore.
It has recently raised $1.5 million from the India Angel Network. Its strategy has been to launch services in the Philippines and in the Middle-East. It has also added a new service line called voice-based data analytics service with a B2C perspective. It works like this: when a customer calls an interactive voice response (IVR) line and leaves his/her queries there, the mood and the context is analysed by Uniphore's engine. It further directs sales teams to take immediate actions. 

Uniphore has closed financial year 2013-14 with $5 million in revenues (Rs 30 crore) and aims to hit $20 million (Rs 120 crore) by 2017. 
Then there are other firms like Google which think even bigger. The internet behemoth has signed alliances for Indian language translation with several companies—besides Reverie, LinguaNext, DB Digital, Amar Ujala Publications and C-Dac are part of this alliance to work on voice, speech and text input technologies for Indian languages and to use them on internet-based platforms. This is going to benefit companies that are already creating innovative business models around language as a service.
The power of cloud

Rakesh Deshmukh's Firstouch is a great example. He has a patent pending application for his android platform. The company has also launched smartphones below the Rs 5,000 price tag with a focus on local languages. "In our phones we are planning to make even apps available in local languages and not just support keypads with local language inputs," said Deshmukh who is CEO of Firstouch.
He added that his company has also built another application where you can type a message in any local language and when you send it to another phone the message gets translated in to English. The company has branded this as 'swipe technology' because the message is transliterated when you swipe. "This engine is going to be unique for a lot of local businesses because it can connect the entire supply chain of FMCG companies on a real time basis with local languages," Deshmukh said. 
Firstouch has raised $1 million from angel investors and is raising $3 million (Rs 18 crore) more. It will utilise the money to employ linguists in other Indian languages—a pilot has already been done in Gujarati—and to create a team that could market its cloud-based platform. It also hopes to create a full suite of languages as a service in operating systems of phones, fonts, voice solutions, app stores, payment gateways and swipe technologies. The business model will be annual maintenance contracts along with royalty or pay as you go and pay per user.
"Cloud-based business models with language modules have enormous growth potential," said Sanchit Vir Gogia, CEO of Greyhound Research. Only a quarter of the world's population speak English as their native language. This problem was first addressed by KeyPoint Technologies almost a decade ago.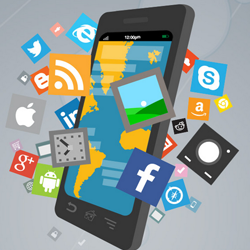 The Glasgow, UK-based company is investing big in India. It hopes to raise $16 million to create context- and location-aware text messages based on local languages. This service is going to be sold to brands and retail outlets. The money will also go in to building a 'predictive' data analytics platform and building sales teams in other emerging markets in Africa and Southeast Asia.
It feels India has a great opportunity for financial inclusion only if financial institutions use language technologies efficiently. "Today all the banks have apps in English and imagine the potential it can unleash if the content is in Hindi or Tamil or Telugu," said Sumit Goswami, CEO of KeyPoint. He said mobile value added services are commoditised in India, and with the penetration of smartphones there is a convergence in the corporate ecosystem (including telecom operators which can build voice based biometrics in local language) to win over new customers and service them better.
The likes of a Marico, Godrej and ITC are already known to have spent Rs 6 crore each on average on mobility platforms. Mails sent to each of these firms remain unanswered, but sources say HUL and ITC are piloting mobility platforms in Maharashtra. "From a FMCG context mobility and language as a service go hand in hand," said Goswami.
The leading player is the US-based $1.8 billion Nuance Communications, which specialises in local language speech and interactive voice response. In India, the only acquisition in this space has been Plustxt, a text service app, acquired by Paytm for an undisclosed sum a couple of years ago. But the funding action did not stop there. 

Another startup, LinguaNext closed a Series A round with Helion Ventures for an undisclosed sum. The company boasts of 100 enterprise customers and its SDKs allow apps to be available in local languages. Even ERP systems can be tweaked for local languages on its platform. Similarly local language news aggregator apps like NewsHunt are adopting the pay-as-you-go model.
"Remember that with over 50 million small and medium businesses,  language technologies can play a vital role in that ecosystem," said Alok Goyal, partner at Helion Ventures. 
The fact that going native is set to significantly alter the way companies and brands connect with their customers is obvious. One may have to rely on his/her imagination to figure out the full potential of this fast-growing opportunity.
(Edited by Joby Puthuparampil Johnson)