New Delhi-based investment service firm Bajaj Capital Ltd is looking to raise investment from Hong Kong-based private equity firm Mosaic Capital Asia, along with two new investors, a top executive told VCCircle.
The 52-year-old company, which is looking to raise its first external capital worth $40 million (around Rs 260 crore) in return for a significant minority stake, would use the funds to enhance offline presence, accelerate growth through creating a digital platform and enter fresh business verticals, said Rajiv Bajaj, vice chairman and managing director, Bajaj Capital.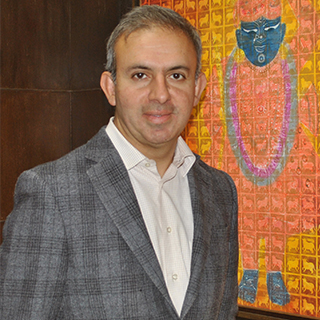 Mosaic Capital Asia' founding partners Peter Smyth and Hemant Tanna—who was previously CFO of ING Life Insurance—would be joining the company's board, he said.
Tanna is helping the firm in the fundraising process.
The firm is also in an advanced stage of talks with two more investors who may come in as co-investors, Bajaj said.
Early on Tuesday, The Economic Times reported that the company is selling a 40% stake to Mosaic Capital Asia in a deal that would value the firm at Rs 600 crore (around $92 million).
A part of the funds would be used to enter the asset management space and acquire smaller peers in the western and eastern regions, he said.
The company is working on a five-year roadmap, beginning in FY2017, to triple its revenue to Rs 600 crore by 2021.
A new CEO with prior experience in a digital distribution platform will join the firm soon, Bajaj said.
Mark Collier, founding chairman and CEO of Investia Ltd, and Rajesh Relan, head of Bancassurance, Asia at MetLife Asia Ltd, would also join the firm's board.
Existing CEO Anil Chopra would take over as a group director to help the firm expand to areas such as retail debt marketplace, enter asset management space and enhance its presence in the stock broking space.
Bajaj said the firm is going through a restructuring to comply with regulations that require its fee structure to be changed from a direct sale agency model to asset accumulation model.
Essentially, the upfront commission generated from the sale of mutual funds has now been treated as an annuity fee. So, the company's revenue is dependent on the growth of assets under management, he said.
Currently, it has assets under management (AUM) of Rs 12,000 crore, with close to 60% of revenues being generated from insurance and the balance from mutual funds and investment advisory services.
The company has 3,000 employees across 200 distribution centres and is owned by brothers Rajiv and Sanjiv Bajaj, and family.
Bajaj Capital's subsidiaries and affiliate firms include Bajaj Capital Insurance Broking Ltd, International College of Financial Planning Ltd, Just Trade Securities Ltd, Bajaj Capital Art House, fashion accessories website Crafusion.
Bajaj Capital is not associated with Bajaj group that runs Bajaj Finserv and Bajaj Finance besides flagship Bajaj Auto, though the firm not just shares the mother brand, but also promoters' names (Rajiv and Sanjiv Bajaj, sons of Rahul Bajaj).
Like this report? Sign up for our daily newsletter to get our top reports.