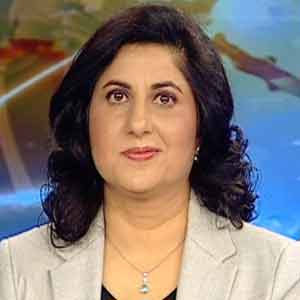 This takes the total number of directors in the company to eight.
Punita comes with a total experience of 25 years in management and corporate governance and is currently founder and managing partner of Pacific Paradigm Advisors, an independent investment advisory and management firm focused on Asia.
Previously, she worked as senior managing director, chief investment officer and senior portfolio manager of Blackstone Asia Advisors and managing director and senior portfolio manager of Oppenheimer & Co/CIBC World Markets.
She has a PhD and a master's in finance from the Wharton School, University of Pennsylvania, an MBA from Drexel University and an undergraduate degree in chemical engineering from IIT, Delhi.
Punita is daughter-in-law of former external affairs and finance minister Yashwant Sinha and is married to Jayant Sinha, who quit Omidyar Network last year to contest elections and is now minister of state for finance.
"We are pleased to have Dr Kumar Sinha joining us with her extensive experience in finance, investment management and corporate governance both in North America and India," said Prem Watsa, chairman of Fairfax India.
Watsa's Fairfax Financial Holdings is the controlling shareholder of Fairfax India Holdings Corporation.
Fairfax India is an investment holding company created last year to invest in India. It raised $1.06 billion partly through an initial public offer at Toronto Stock Exchange in January this year.
Recently, it completed the first deal after inking an agreement to buy 74 per cent stake in National Collateral Management Services Ltd (National Collateral) for Rs 800 crore ($125 million).
In a separate deal, Fairfax as a group has sought to hike its stake in Carlyle-backed financial services company IIFL Holdings Ltd (formerly India Infoline). Fairfax as a group already owns just under 9 per cent in IIFL and Fairfax India has made a voluntary open offer to buy 26 per cent more for Rs 1,621 crore ($255.4 million).