Congress president Rahul Gandhi conceded defeat in his family's bastion of Amethi, symbolising the Opposition party's dismal performance as the ruling Bharatiya Janata Party (BJP) coasted to re-election with a thumping majority.
Trends as of 5pm showed the BJP-led National Democratic Alliance (NDA) ahead in 342 out of the 543 seats in the Lok Sabha. The BJP on its own was close to the 300-mark in the lower house of parliament, higher than its 2014 tally. At 50 seats, the Congress registered only a slightly improved performance from five years ago.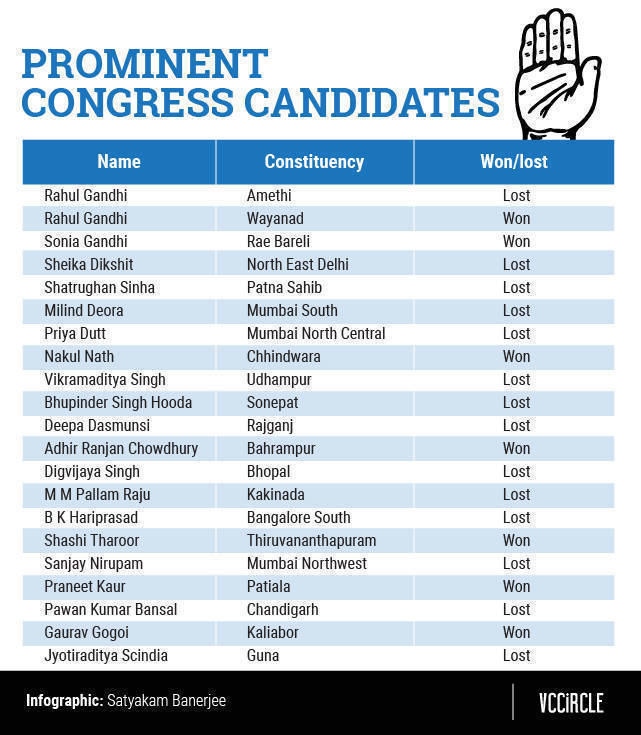 Union minister Smriti Irani, who came close to edging out Rahul Gandhi in Amethi five years ago, was leading the Congress chief by more than 20,000 votes in the Uttar Pradesh constituency at the time of publishing this report. Gandhi, however, looked set to win by a huge margin in Kerala's Wayanad, having chosen to contest from two seats in this election. His mother and former party president Sonia Gandhi was on track to retain Rae Bareli with relative ease.
Apart from the current president, other prominent faces in the Congress ranks were also on track for defeats. Jyotiraditya Scindia, who was in the running for the chief minister's post in Madhya Pradesh after the Congress won the state last December, was losing out to BJP's Krishna Pal Singh in Guna.
Two former chief ministers also looked set to bite the dust. Sheila Dikshit was well behind Bhojpuri actor and BJP candidate Manoj Tiwari in North East Delhi, while Bhupinder Singh Hooda was trailing in Haryana's Sonipat. His son Deepender, too, was headed for defeat in Rohtak.
Also, a ringing endorsement from Reliance Industries chairman Mukesh Ambani didn't do the trick for the Congress' Milind Deora, who was way behind his Shiv Sena rival in the South Mumbai constituency.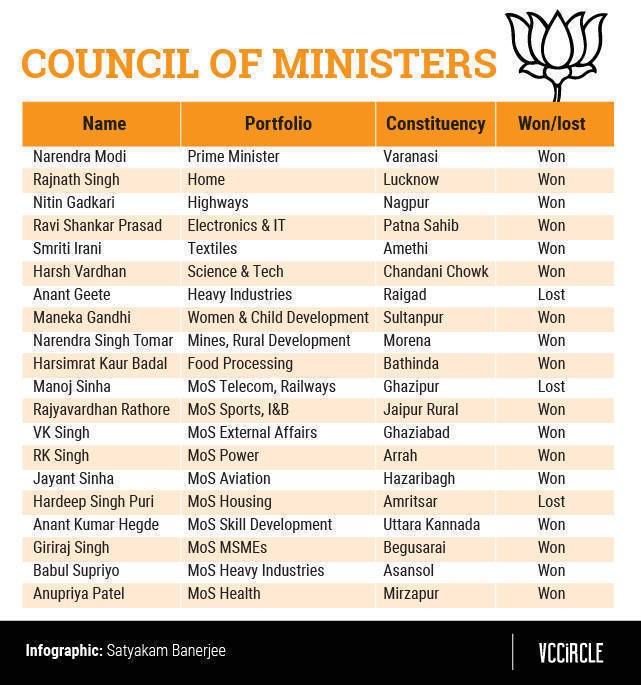 The BJP had no such troubles. Prime Minister Narendra Modi and senior members of his cabinet including home minister Rajnath Singh and transport minister Nitin Gadkari were all heading for massive victories in their respective constituencies. BJP president Amit Shah, too, was far ahead of his nearest rival in Gandhinagar.
The only casualties from the council of ministers appeared to be Manoj Sinha (Ghazipur) and Hardeep Singh Puri (Amritsar).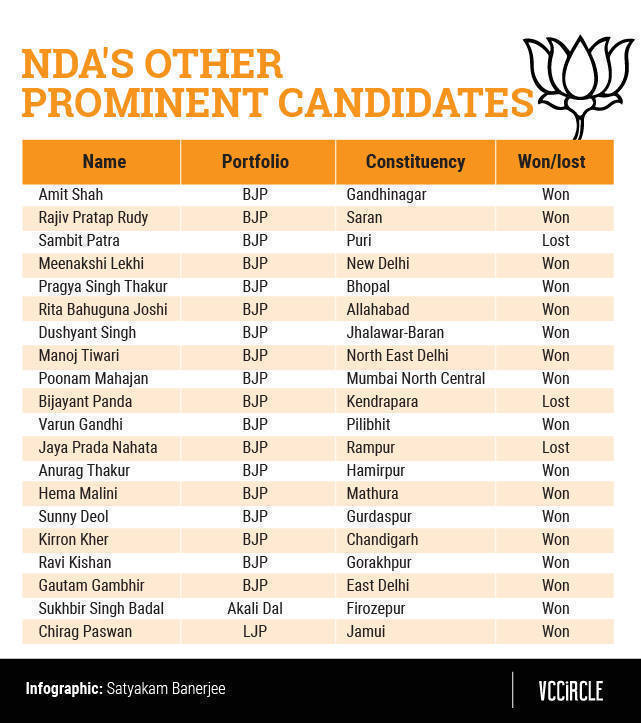 Some of the government's top guns including finance minister Arun Jaitley and external affairs minister Sushma Swaraj did not contest these elections. While Jaitley entered Parliament via the Rajya Sabha after losing in the 2014 general elections, Swaraj cited declining health as her reason for staying away from the ballot.
Among the big names from non-national parties, former Jammu and Kashmir chief minister Mehbooba Mufti of the People's Democratic Party was behind in the count in Anantnag. Former Union minister Ajit Singh of the Rashtriya Lok Dal was also in trouble.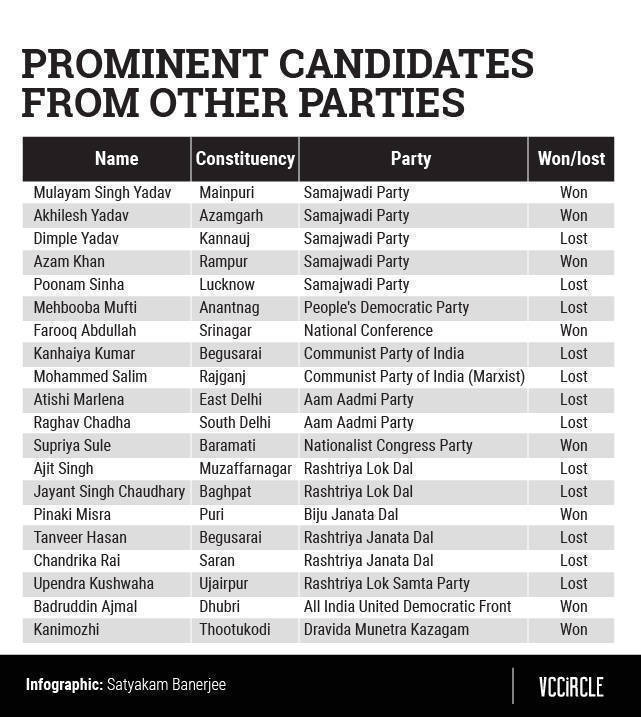 There were some close fights which looked set to go to the wire. Union heavy industries minister Anant Geete and women & child development minister Maneka Gandhi were in neck-and-neck races in their respective constituencies. Similarly, Union food processing minister Harsimrat Kaur Badal was narrowly ahead of her nearest rival at last count.
The final results are expected to be declared either late on Thursday or early Friday.