Update: Our online registration engine powered by EventAvenue was down from 2 PM today till a little while back. Since many of you have not been able to register, we are pleased to extend the 35% offer till Monday. The registration engine is working now. (For more details, contact - register@vccircle.com). 
As we have barely two weeks to go for VCCircle E-commerce Forum 2010 (August 18, ITC Windsor, Bangaluru), here is a snapshot of the cool and exciting new formats we have introduced to get the maximum out of a gathering comprising of India's top internet gurus, entrepreneurs and investors.
For full speaker line-up, click here. (We also gently remind you to register for the event as super early bird discount of 35% is ending on August 06, after which a 20% off is available till August 15.)
VCCircle Showcase 
Demo tables--where you can showcase your business offering to an eclectic group of high-impact participants including peer firms, investors and financial intermediaries--are available for 25 early participants. This offering is on a first-come-first-serve basis. So if you are an e-commerce company and want to be part of showcase, rush to register at no extra charges other than your registration fee!
VCCircle Fireside Chat 

Sanjeev Bikhchanchani, Founder, Naukri.com and Avnish Bajaj, MD, Matrix Partners India will discuss The Future Of Indian Internet: Will It Be Dominated By Transaction Based Models? Both are successful entrepreneurs and have seen the tough and easy periods of the Indian internet economy. Learn what the predictions are for the Big 'E.'
VCCircle Keynote Interview 
DFJ's witty chief Mohanjit Jolly will quiz Flipkart Founders Sachin Bansal & Binny Bansal on how they built one of India's most watched and exciting enterprises. Don't miss this!
VCCircle Lounge
Get Noticed > Get Funded > Grow Faster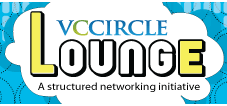 A structured networking Initiative where 10 fast-growing e-commerce companies will get to sell their stories to India's prolific venture capital & PE Funds in a structured & defined 75-minute exclusive one-on-one session. Rush your registrations today to be part of this. We will close registration for Lounge on August 12. We have partners from Accel Partners, Lightspeed Venture Partners, IDG Ventures, Seedfund, Draper Fisher Jurvetson, Nexus Venture Partners and so on attending this.
VCCircle Spark
A platform featuring select entrepreneurs and some of India's self-styled and unique enterprises. Spark will literally be a journey into the life of the enterprise, from the time it started to its unique propositions to how it tackled business environment and internal challenges. Spark is aimed to be an interactive platform where entrepreneurs can highlight key milestones and critical lessons learnt along the way.
In the first edition of Spark, VCCircle will present some compelling, moving and gripping business stories of gritty entrepreneurs in less than an hour. Spark participants are Dhiraj Kacker, Founder & CEO, Canvera; Manmohan Agarwal, Director, BigShoeBazaar; Mohit Dubey, CEO, Carwale. Soak in some real-time learning that only live experiences teach you.
Some select sponsorship opportunities are still available. Contact Ben Mathew on ben@vccircle.com.
For online registration, log on to http://events.vccircle.com and for any queries, write to vivek@vccircle.com or call 0120-4171111.
Associate sponsor
Supporting Partners
Also read:
Launching VCCircle E-Commerce Forum 2010: Return Of The Dotcom