When Prime Minister Narendra Modi announced on 8 November his government's decision to withdraw Rs 500 and Rs 1,000 banknotes, he cited fake currency as one of the major reasons for the sudden move.
However, the government's own data show that fake currency is a tiny fraction of the total banknotes in circulation.
Data released by the home ministry in an answer to a Lok Sabha question show that government agencies recovered or seized counterfeit currency with a face value of Rs 155 crore between 1 January 2013 and 30 September 2016.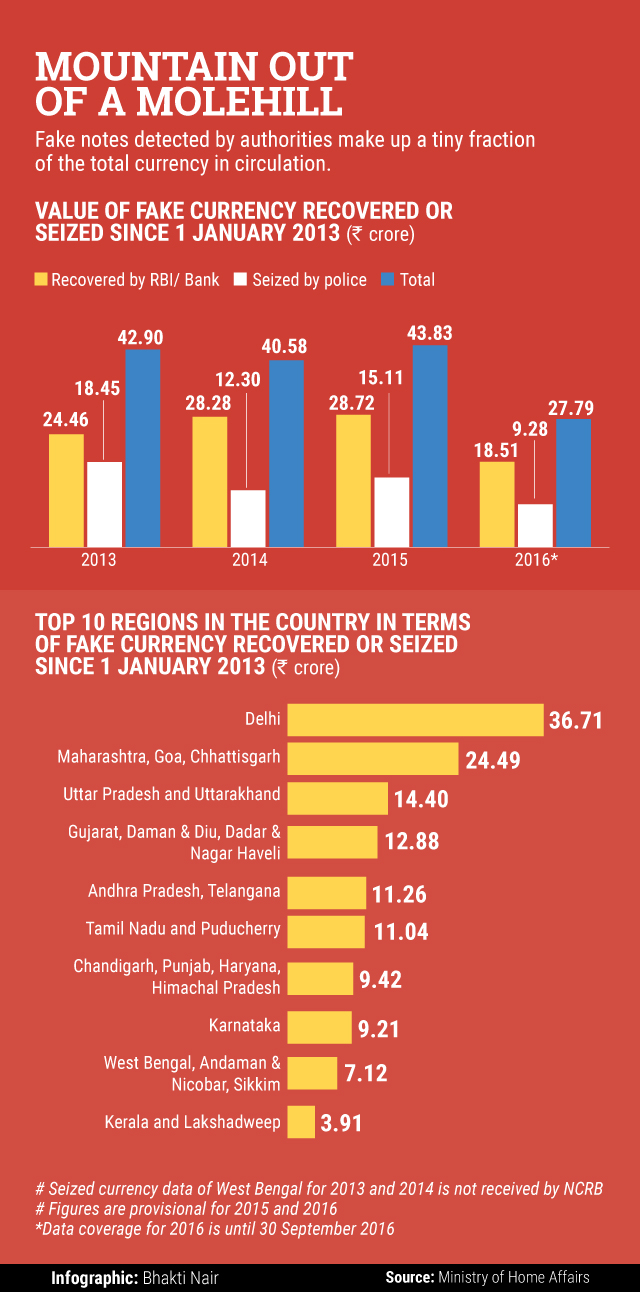 A study by Indian Statistical Institute in association with the National Investigative Agency shows that the face value of the fake currency in circulation was Rs 400 crore at any point of time in the past four years.
What was the total value of currency notes in circulation? Rs 17 trillion as of 30 September 2016, data from the Reserve Bank of India show. Banknotes of Rs 500 and Rs 1,000 denomination made up nearly 86% of the total. This means the face value of fake notes recovered by authorities in three-and-a-half years was 0.00009% of the total currency.
So, did the government vastly exaggerate the threat posed by fake notes or is the threat actually so grave that government agencies are failing to tackle it? The answers are difficult to come by.