Between January 2012 and August 2013, India increased the import duty on gold five times—from a flat Rs 300 per 10 gram to 10%—to discourage purchases from overseas that had widened the current account deficit to a record.
The tax hike, however, fuelled smuggling. So much so that gold that enters illegally into the country is now estimated to account for as much as a fifth of the annual demand of about 800 to 900 tonnes.
The World Gold Council estimates that gold smuggling into India, the world's second-largest consumer of the yellow metal after China, could rise to 160 tonnes in 2016 from 100-120 tonnes in 2015.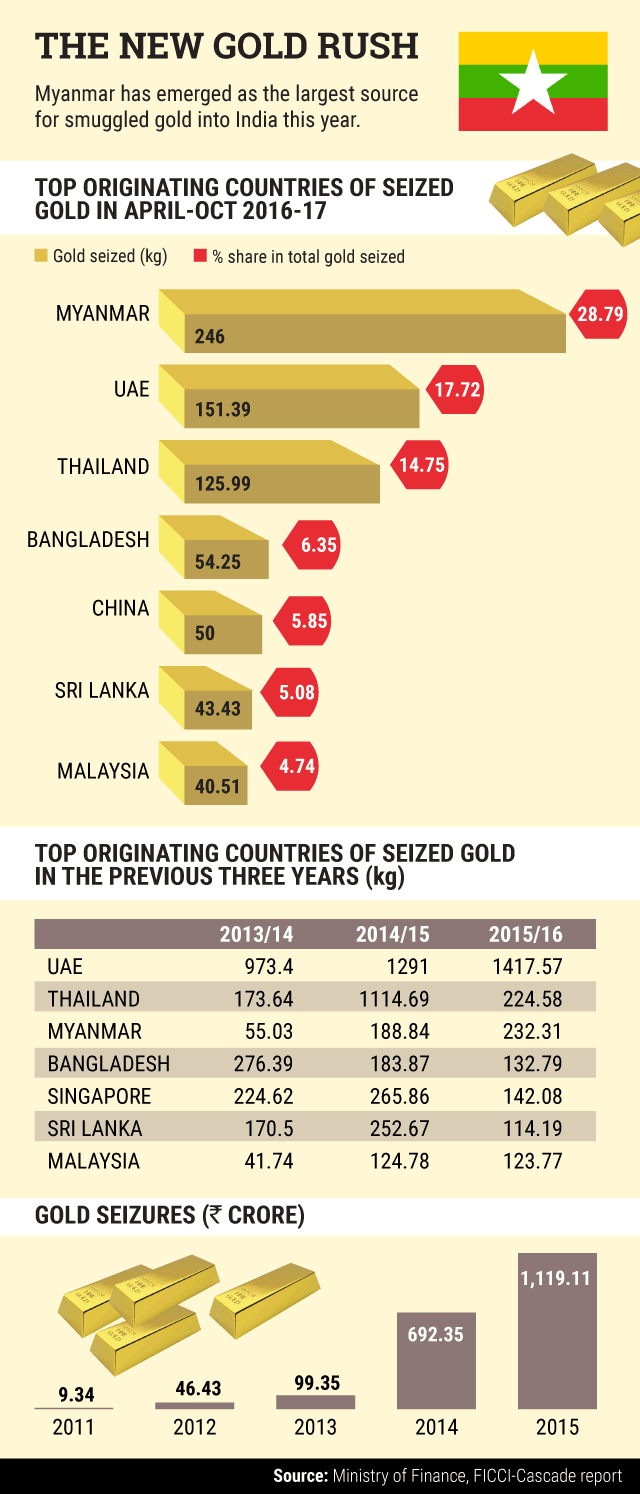 Smuggling could drop in coming months as the government's recent decision to withdraw high-value banknotes is likely to hurt demand for gold, which is mostly bought in cash, although demand for the yellow metal had surged immediately after the currency ban as people rushed to use their cash pile to buy the yellow metal.
Meanwhile, as illegal arrivals rose in recent years, smugglers also found new routes to escape authorities. India's eastern neighbour Myanmar has become the top origin country for seized gold in the first seven months of this fiscal year, surpassing the United Arab Emirates, finance ministry data show.
The finance ministry said in September that huge quantities of gold bars were being smuggled through the Indo-Myanmar border adjacent to Moreh in Manipur and the Zokhawthar area in Mizoram. A porous land border and difficult terrain made it challenging to detect smuggling of gold through the Indo-Myanmar border, the ministry said.
Like this report? Sign up for our daily newsletter to get our top reports.