The private equity and venture capital industry has high expectations from the upcoming budget to be presented by Finance Minister Arun Jaitley on February 29.
The alternative investment industry has invested $24.8 billion across Indian companies since the start of 2015, according to VCCedge, the data research platform of VCCircle.
While the PE and VC community is elated with the steps taken for helping startups and inviting foreign investors into the country, it prefers more clarity on regulations and ease of doing business. 
Gopal Srinivasan, chairman and MD at TVS Capital Funds Ltd, demanded effectiveness of FDI in AIF scheme by making double-taxation avoidance agreements as applicable. "AIF pass-through taxation needs to have certainty by eliminating the pass-though other than for business income clauses. AIFs do not conduct business and the angularity of some rules make doing business uneasy for managers," he said.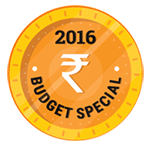 Srinivasan also wants equal status for listed market transactions and unlisted share transactions on an equal footing for long term capital gains tax purposes. "It is strange that the tax regime levies a punitive tax rate (and that too imposes a three-year hold period) for private capital that is patient, takes significant risks and remains illiquid. And yet allows liquid and fickle public market investments to enjoy zero rates of long-term capital gains tax for just a one-year hold," he quipped. 
Private equity community unanimously demands more leeway for foreign investors to conduct business in India. "We would want at least three major demands to be fulfilled in the budget. Firstly, AIFs should be given a waive-off from the 10 per cent TDS deduction.
Secondly, when foreign investors are allowed to invest through AIFs they should not be charged service tax which is above the management fee that we ask for. The government should definitely look into this demand as this leads to an unnecessary cost hike. Lastly, currently the pass-through status under AIFs is subject to non-business income which is a ridiculous proposition. The definition should be changed in the upcoming Budget," said Prakash Nene, managing director at Multiples Private Equity. 
Apart from leeway to foreign investors, PE and VC community also demands a favourable domestic environment for startups and growing companies to flourish in India. "We have high expectations from this budget as we want the entrepreneurial ecosystem to grow and a continued macro fiscal push is required for that. We also hope to see a lot of growth initiatives and capital formation," said Niren Shah, managing director at NVP India. 
Funds like Saama Capital that have a keen focus on technology and related services demand intellectual property and patent rights for startups. "Any company which develops and owns IPR (Intellectual Property Rights) in India should be taxed at a concessional rate on its total net income received from licensing of such IPR anywhere in the world. We should follow models such as Ireland, Netherlands and Switzerland where the tax rate ranges from 2.5 per cent to 10 per cent," said Ash Lilani, managing partner and co-founder at Saama Capital.