Online financial services marketplace BankBazaar has announced the appointment of Ramesh Srinivasan as its new chief financial officer (CFO).
A banking and financial services industry veteran, Srinivasan brings over two decades' experience. He was earlier CFO at Hitachi Payment Services but became financial adviser to the company in April.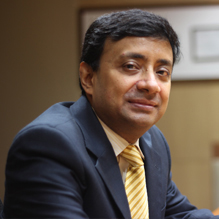 Srinivasan be replacing Narayanan R, who quit BankBazaar recently for unknown reasons.
When contacted, a BankBazaar spokesperson told VCCircle, "Our former CFO decided to resign in April 2017 after a two-year tenure of growth at BankBazaar. Career prospects and job profiles are dynamic in nature and in any rapidly growing organisation undergo re-calibration. Exits are part of the cyclical changes common to corporate set-ups, and depend on individual aspirations as well."
Srinivasan will be based in Chennai and would be responsible for taking the company towards an IPO, BankBazaar said in its statement.
Adhil Shetty, CEO, BankBazaar, said, "We are looking to consolidate our successes and plan ahead with an eye on releasing our IPO in 2020-22. We are confident that Ramesh's expertise in developing financial processes will take us further on our path."
BankBazaar had earlier announced that it will recruit approximately 400 new employees. As of August 2017, it has hired more than 130, and is in the process of recruiting more, it said in the release.
Chennai-based A & A Dukaan Financial Services Pvt. Ltd, which runs BankBazaar, is funded by global investors such as Walden International, Sequoia Capital, Fidelity Growth Partners, Mousse Partners and Amazon, and has raised $80 million so far.