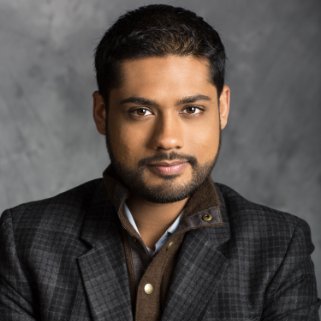 How much could a startup that installs iPad-like tablets and touch screens in doctors' waiting rooms be possibly worth?
Turns out, a cool $5 billion! Yes, you read that right.
That was the valuation Chicago, US-based Outcome Health commanded when it recently raised its first round of funding, a whopping $600 million.
The capital-infusion made its Indian-origin, 31-year-old co-founder and chief executive Rishi Shah the latest tech billionaire in the United States. Forbes estimated Shah's net worth at $3.6 billion (over Rs 23,250 crore). That, to put things into perspective, exceeds the net wealth of business magnates like Anil Ambani and Ajay Piramal, according to 'India's 100 Richest People' list by the same publication.
To be sure, most of his riches are intertwined with his company's fortunes—he holds an 80% stake in the startup. But when you have marquee names like Goldman Sachs, the Google-affiliated CapitalG, Pritzker Group, and dozens of strategic healthcare investors backing you, the success is no flash in the pan.
Shah, who attended Northwestern University as a transfer student but dropped out later, began his entrepreneurial journey in 2006. Along with fellow student Shradha Agarwal who currently serves as Outcome's president, he founded ContextMedia, funding it with loans of over $325 million, says the Forbes report.
Selling the idea of digital education for patients to doctors, however, wasn't easy. Besides, the classic Catch-22 problem of startups needed to be solved—trouble getting initial traction and not having enough numbers demonstrating proof of concept. Despite the tepid start, the duo stuck to its guns and soon the company was galloping.
In November last year, ContextMedia acquired rival AccentHealth for an undisclosed amount of cash and rebranded as Outcome Health.
Outcome Health, operated by ContextMedia Health LLC, installs touch screens in doctors' clinics that display information on health and diseases. While the company generates revenues from health insurance companies, marketers and hospitals, its biggest income source is global pharmaceutical companies like GlaxoSmithKline, Merck and Pfizer. These pharma companies use Outcome's tablets to advertise their drugs and even hire for patients for clinical trials, the Forbes report said. Doctors can use the screens to show patients 3D models, which leads to better patient awareness and satisfaction.
Outcome claims it has wall-mounted screens in 40,000 or so doctor's offices, accounting for 20% of US doctor's offices, and that its clients "include 33 of the 35 largest life science manufacturers." The company clocked $200 million in revenues last year, said the Forbes report.
An Outcome spokesperson declined comments for this story.
Shah grew up in Oak Brook, a Chicago suburb. His father was an endocrinologist who had emigrated from India while his mother managed his medical practice. Shah was a bit of an entrepreneur since childhood. His mother Sonal Shah, reported Chicago Sun-Times, remembers the five-year-old Rishi knocking on neighbours' doors to sell hand-painted pictures.
Though Shah didn't like the sight of blood, he liked to "talk about issues related to health care," the paper reported his father as saying.
Shah and Agarwal also co-founded JumpStart Ventures in 2011 to fund other passionate entrepreneurs in healthcare, education and media communications. Since inception, the venture has backed more than 40 companies with over $10 million in investments, according to Outcome's website.
Shah is also on the board of several civic organisations including Young Presidents Organization (YPO), 1871, MATTER, and the Academy for Global Citizenship, an internationally-renowned charter school. He has also served as a mentor at technology startup accelerator programmes such as TechStars Chicago, HealthBox and Blueprint Health.